Robert J. "Bobby" Deakin
London Majors 1951 - 1954
By Barry Wells
London Majors Alumni Committee
Founder, Friends of Labatt Park
Robert J. Deakin (born Dec. 15, 1934) is likely the best infielder London's baseball diamonds have ever produced. Growing up on Saunby Street in west London, Bobby Deakin was a midget call-up to Bill Farquharson's London Majors in 1951 at the young age of 16, where he played shortstop. In 1951, the London Majors also won the Senior Intercounty Baseball League (IBL) championship.
After showing his outstanding fielding skills and solid batting with the 1951, 1952 and 1953 London Majors of the Senior IBL, Deakin signed a contract with the American League's Boston Red Sox organization in 1953, after being scouted by several major league teams. That contract, however, was nullified by an eligibility ruling preventing high school athletes from signing a pro contract.
In 1954 with the London Majors, Bobby Deakin hit .325, was a 1st-team all-star at shortstop, top hitter for the Majors in the playoffs and voted team Most Valuable Player. Later that year, Deakin signed a contract with the American League's New York Yankees' organization on his 20th birthday at the Hotel London.
From 1955 to 1959, Deakin played a total of 509 games at second base, had 457 hits, including 87 doubles, 23 triples and 14 home runs with an overall batting average of .284 with the affiliated pro teams of the New York Yankees, including the Class B Winston-Salem Twins in the Carolina League; the Class B Quincy Gems of the Illinois-Indiana-Iowa League; the pennant-winning single A Binghamton Triplets of the Eastern League, where Deakin was unanimously voted by 20 sports-writers to the Eastern League's 1st all-star team at second base in 1957; the AA Birmingham Barons of the Southern Association and two seasons with the AAA Richmond Virginians of the International League in 1958 and 1959.
Unfortunately, a series of serious injuries, including a compression fracture in his back and shattered left thumb, ended Bobby Deakin's promising career in pro baseball at age 24.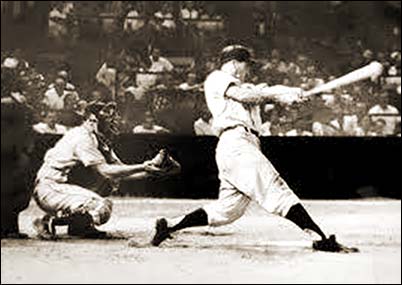 After Deakin returned to his hometown of London, he mentored young ball players in the Oakridge area of the city as well as coaching infielders for the London Majors such as Barry Boughner, Dave Byers, Dave Lapthorne and Jim Rodrigues in the 1960s and 1970s. In 1977 and 1978, Bobby Deakin scouted for the Toronto Blue Jays of the American League East.
PHOTOS: 1. Bobby Deakin portrait wearing the Yankees' uniform; circa 1958. 2. Bobby Deakin, formerly of the IBL's London Majors batting with the AAA Richmond Virginians ~ at the time, the top affiliate farm club for the New York Yankees; circa 1958.