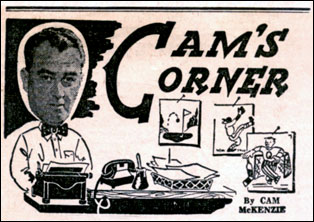 The Saskatoon Star Phoenix featured both Cam McKenzie and. below, Ned Powers.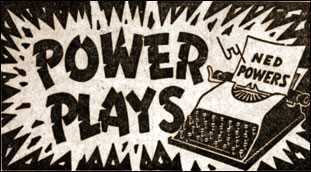 The Edmonton Journal : Don Fleming and Hal Pawson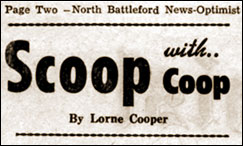 From North Battleford, Lorne "Scoop" Cooper of the North Battleford News-Optimist (Yes, that's a "Press" badge in the hat band). Right & below - Eldon Elliott the long-time voice of sports in the area from radio station CJNB.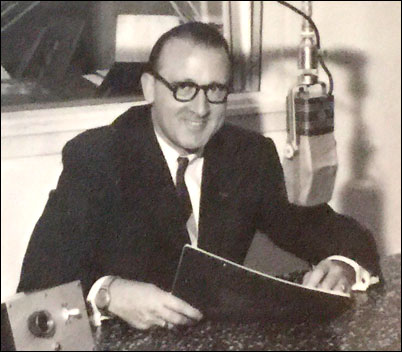 In Lloydminster, Scotty McNeill (left) handled much of the baseball coverage in his column Eighth Column Stuff in the local weekly, The Lloydminster Times, while I (as Harvey Mah in those days) got some experience as a high school student with my own column Grist From the Sports Mill.
At CKSA radio, Don Ewart (right) was the Sports Director.

CKOM, Saskatoon broadcast a number of the Commodore games. One of the those play-by-play guys later had a distinguished political and public service career, including a stint as premier of Saskatchewan - Roy Romanow. Also, over at CFQC, Saskatoon, Don Wittman (bottom centre) was beginning what would turn out to be sports broadcasting career of nearly fifty years, mainly at the CBC. Don, who died in January, 2008, was one of the county`s best. Ed Whalen (bottom right) was a major sports voice at CFQC.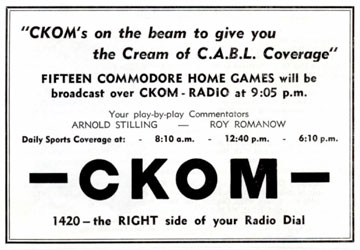 Terry Jones, Edmonton Journal, Edmonton Sun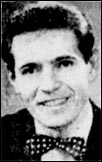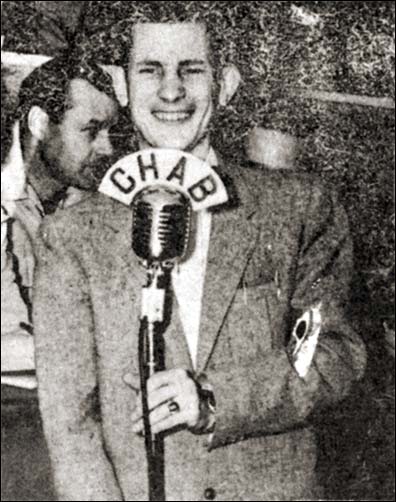 Ken Newans, CHAB Radio, Moose Jaw