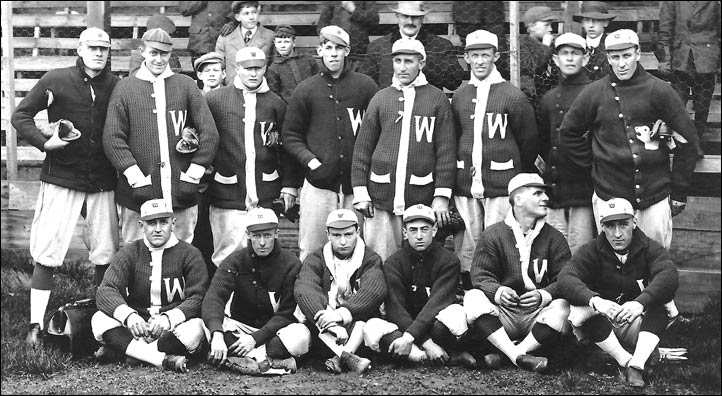 Fourth from the left, Bud Moe P
1912 roster of the Winnipeg Maroons of the Central International League :
Tom Hasty (catcher), Wm. Jones, W. B. Macmurdo, Tracy Baker (first baseman), Kenzie Karl Kirkham (outfielder), John Clothier, John Altman, Jerry Edmunds, Bud Moe (Pitcher), Fred Glass. Vern Hirsh, Marvin Peasley. W. H. Dedrick, Nick De Maggio, Mark Frear, Joe Seaton.
[Photo courtesy of David Eskenazi]