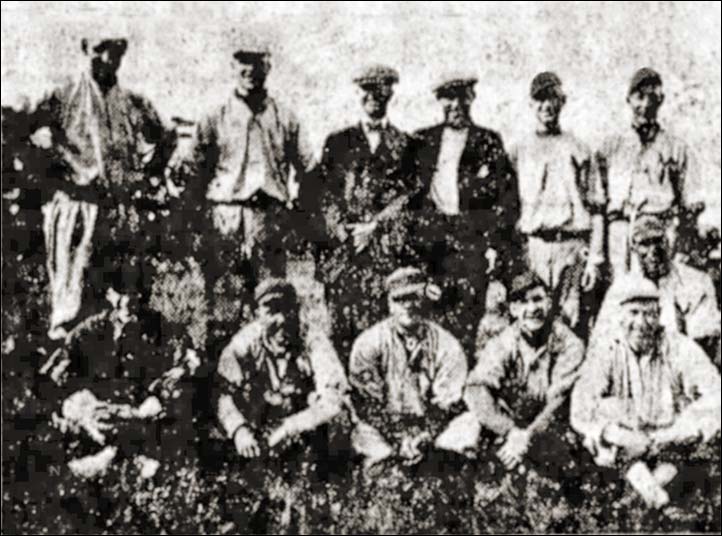 Standing (L-R) : Bud Hall, George "Lefty" Kaye, A.C. Brown, W. Rosensweig, T. Thorarinson, Hank Sigurdson. Sitting (L-R) : R. Davis, H. Brown, D. Eckhardt, Frank Tait, Sam Sigurdson. (Yes, one more body than name.)
The team played in Manitoba and Saskatchewan as an independent club competing in 55 games over the summer winning 43 with just eight losses and four ties. Three Winnipeg athletes were key to the good fortunes of the Yorkton team - Pitchers George "Lefty" Kaye and Hank Sigurdson along with catcher T. Thorarinson. Kaye and Sigurdson handled all 55 games as starting pitchers. Kaye was on the hill for 28 and Sigurdson for 27. The newspaper said both both finished with records of 21-4-1 (which would add up to 52 games, not the 55 noted).
Photo from the Yorkton Press, published in the Winnipeg Tribune.