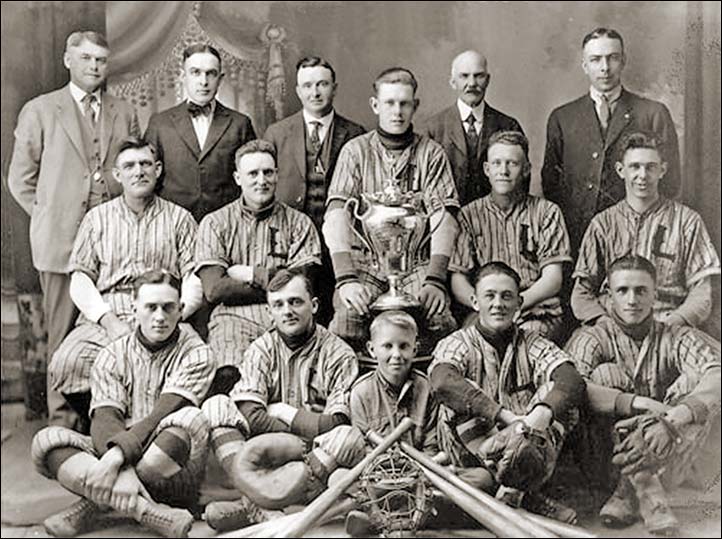 This is believed to be the 1921 Lacombe team (the Glenbow Museum has this photo identified as both the 1921 and 1923 teams).
Back row (L-R) : A.M Campbell; Len Patterson; Bill Reid; Doctor Simpson; Archie Maconochie.
Midele row (L-R) : Charlie Miller; Joe Edgerton; Fred Jackson; Pangman; Harold "Slim" Woodward.
Front row (L-R) : Harry F. Teare, Bill Reid, bat boy (son of Bill Reid), Charlie Lewis; Bert Ritz.
Absent is Mr. Bishop and Mr. Norrish.
[Image from the Glenbow Museum, NA-5340-1]