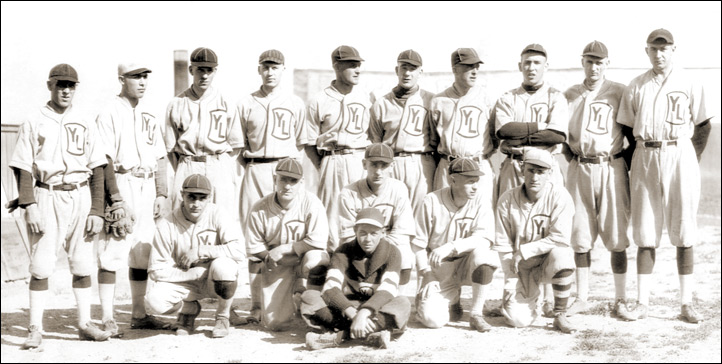 Back row, left to right - Art Gourlay P, Lefty Simons P, Len Arthur P, Harry Richardson C, Tat Larsen P, O. Falconer OF, Jack Fraser 3B, Charlie Miron OF, Syd Whyte C, Charlie Mattock 1B.
Front row - Ernie Paepke SS/MGR, Bill Giguere OF, Hec Cann 2B, Paul Tatman OF, Babe Esplen P. Unknown (Mascot).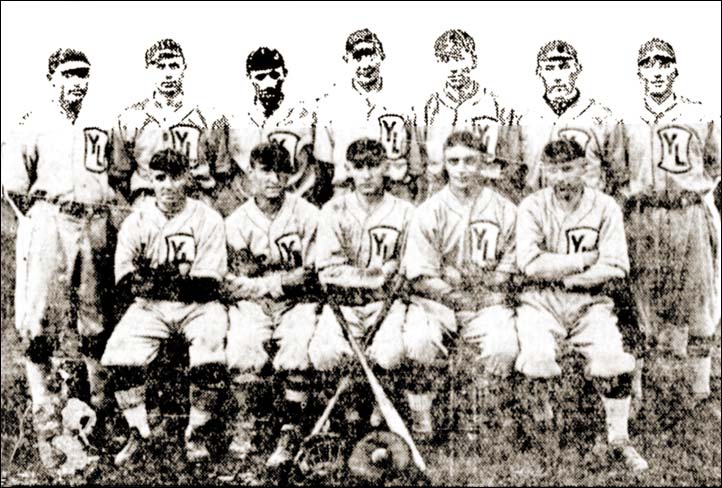 Standing (left to right) - "Lefty" Simons, Richardson, Syd Whyte, Mattock, Len Arthur, Charlie Miron, Fraser
Sitting (left to right) - Bill Giguere, Baden "Babe" Esplen, Hec Cann, Ernie Paepke, Tatman.