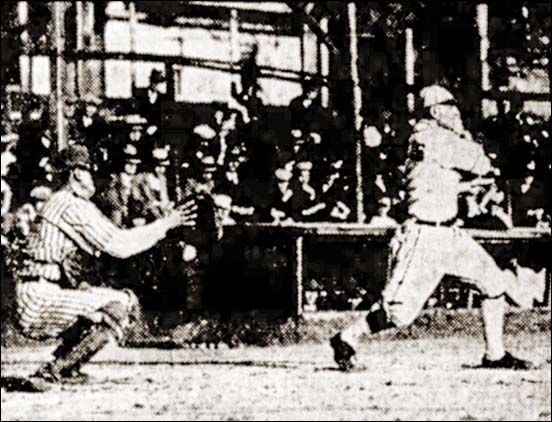 Winnipeg Elks veteran third baseman Dunc McCorquodale drives one of Dunc Irvine's southpaw slants for a hit in the eighth inning of the senior baseball opener at Wesley Park. Arenas won the game 3 to 2.
A four team senior league operated in 1930 with the Arenas, Elks, Dokey-Tigers and Norwood.
(Winnipeg Tribune, 22 May, 1930)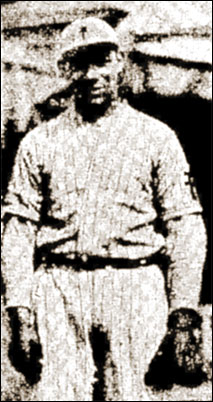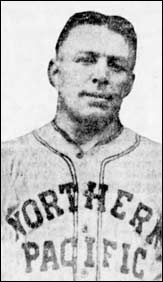 Among the touring teams to set up exhibition matches in Winnipeg in 1930 were Happy Felsch's Virden squad and Northern Pacific from St. Paul, Minnesota.
George Rivers (left) was a mainstay with Virden.

Cap Stemig (right) was a star with the American nine.
Middle - Star hurler Bill Crowe of the Dokey-Tigers of the Winnipeg Senior League.