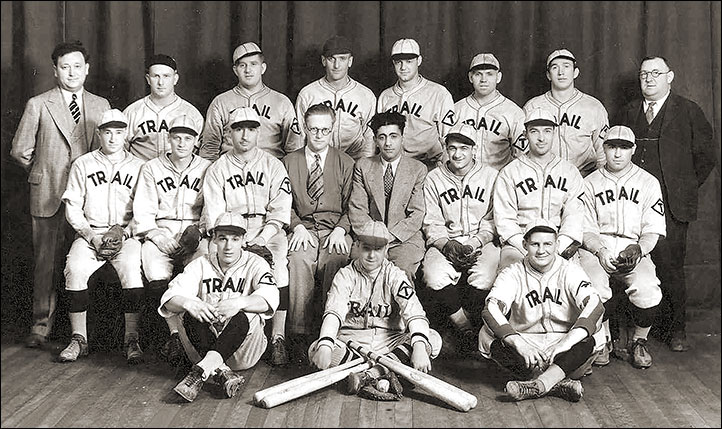 Back row (left to right) - "Curly" Pisapio, C. "Patsy" Morgan, Corrado "Slivers" Decembrini, George Snyder, Neil McKain, Gordie McTeer, W. "Scotty" Ross, Mike Georgetti Sr.
Seated (left to right) - Jake Rothery, Bill Molisky, Hank Lauriente, E. Ramsden, George Cady MGR, Louis DeMore, E. Christeson, Fred Lauriente
Front - Al Martin, Vincent "Chief" Georgetti Mascot, J. "Wish" Milburn
Photo by Progress, Trail.