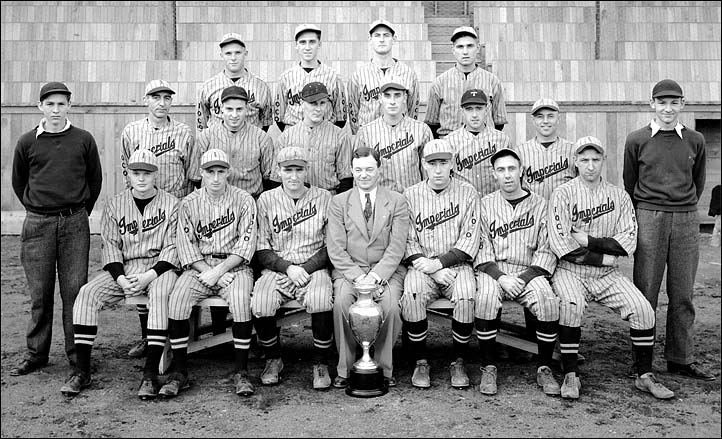 The 1934 Vancouver Terminal League champions, the IOCO Imperials. While we don't yet have the names of the players, we do have some information on the trophy. It was called the Fuji Cafe Cup, donated by J. Masui of the Fuji Cafe to be presented to the championship team of the Terminal Baseball League for 1934 and beyond.
Back row (lef to right) - far right Sam Telosky.
Front row - third from the left, George Telosky, far right Pete Telosky.
So far we've identified these other members of the 1934 team.
Bourne Jack P, Condon Freddy P/1B, Davies Eddie OF, Davis J. OF/3B, Freshfield Dean 3B, Horne Barney P, Jowett Reg P, Knox "Scotty" 3B/OF, Moser George SS, Scott Al 2B, Spicer Ralph C/OF, Townsend Frank MGR, Tucker OF