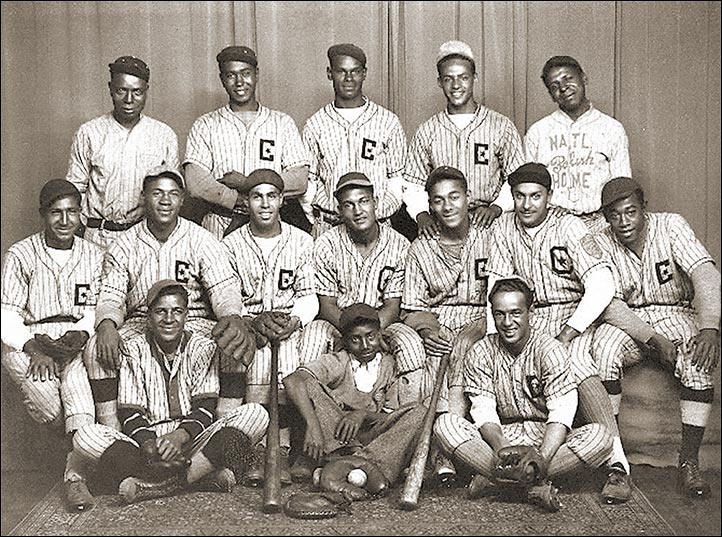 Back row (left to right) - Louis Pryor, coach, Gouy Ladd, Sagasta Harding, Wilfred "Boomer" Harding and Percy Parker, coach.
Middle row - Hyal Robbins, Earl "Flat" Chase, Kingsley Terrell, Don Washington, Don Tabron, Ross Talbot and Cliff Olbey
Front row - Stanton Robbins, batboy Jack Robinson, Lenard Harding. Missing - Manager Joe "Happy" Parker.
[Photo - Chatham Daily News]