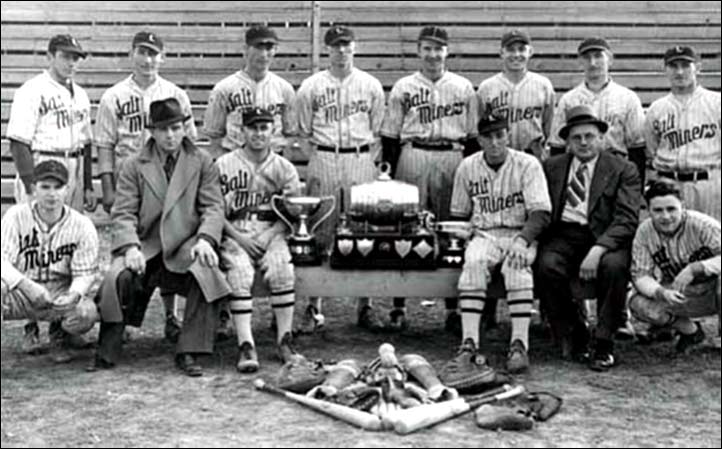 The Lethbridge Galt Miners were powers in Alberta senior baseball in the 1930's. The amateur team made up entirely of local players, won the first two Alberta Senior Baseball Championships ever contested in 1936 and 1937. In 1936, they also captured the Calgary Brewing Cup, a challenge trophy open to semi-professional teams.
Back row (left to right) - Ernie Luciani, Fred Onofrychuk, George Onofrychuk, Joe Haniesko, George (Slim) Petrunia, Howard Teel, Steve Smerek, George Yanosik.
Front row - Rigo Toccoli, Edlo Luciani (Manager), Ken Ringland, Ollie Luciani, Andy Pisko (President), Eric Dolighan. Missing - Alex Yanosik, Dutch Holman, Art Lewis, Jack Lewis.
[Photo courtesy of the Lethbridge Sports Hall of Fame]