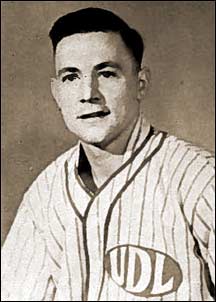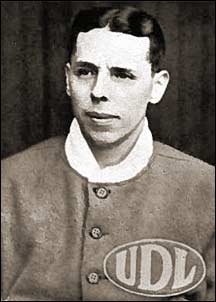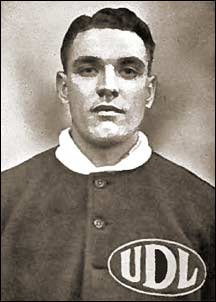 Above, three members of the 1938 Vancouver senior champions, United Distillers Limited - left to right - Billy Adshead, Ed Henry and Ernie Kershaw.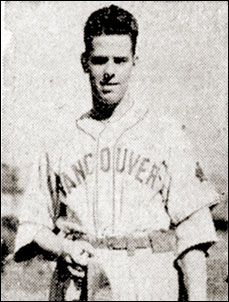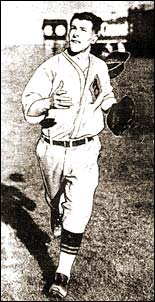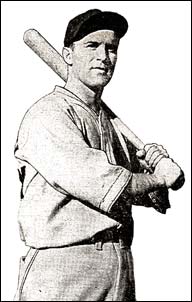 Left - slick infielder Tommy Kennedy of the Vancouver Arrows of the Vancouver City League. Then, Left to right - three key members of Vancouver's Arnold and Quigley, Sandy Henderson, Eddie Holden and Reg Wallis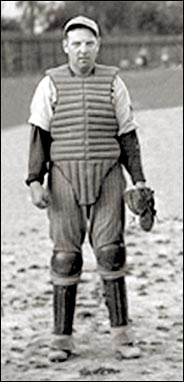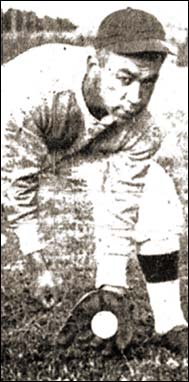 Left - Gordon "Fats" Richardson, catcher for Nelson in West Kootenays baseball. Centre - pitcher "Sonny Walker" of Victoria. Right - third baseman Ray George, also of Victoria.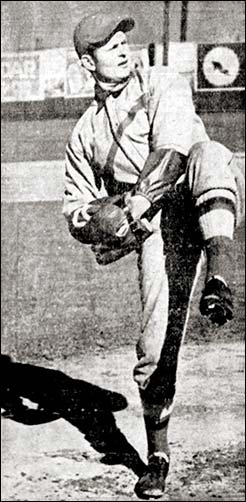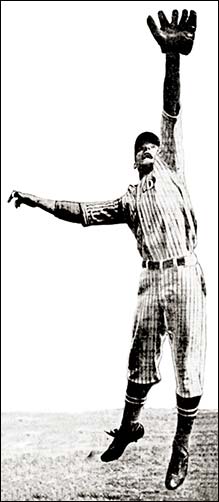 Left - Dave Odom the new hurler for the Vancouver Arrows from Albuquerque of the Arizona-Texas League. The right-hander advanced to the majors with the Boston Braves during the war years and pitched in 22 games in 1943. He pitched in pro ball until 1946. In 1938, Odom was among the 74 players declared "free agents" following an investigation of the St. Louis farm system. (see below).
Middle - After a colourful and prominent, 18-year career in senior ball in Vancouver, Charlie Miron signs up for "minor league" ball in Vancouver, in the Burrard League.
Right - the versatile Ross Edy of United Distillers who won a tryout with the Vancouver Capilanos of the Western International League in 1939 and proceeded to finish fourth in the batting race with a .346 average. Edy again suited up with the Capilanos in 1940 and for a few games in 1941 before returning to play senior ball in Vancouver.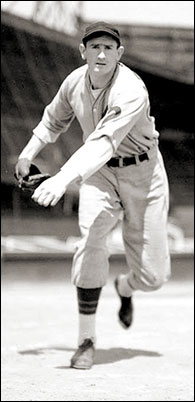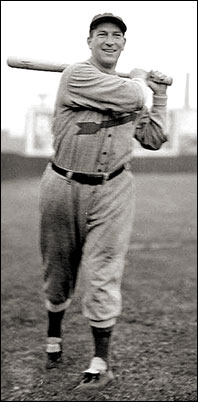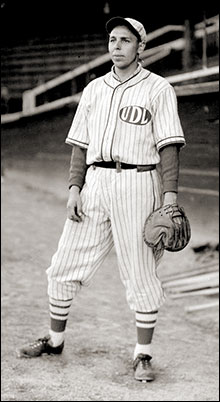 Above left - George Boston, Arnold & Quigley. Middle - Coley Hall, playing manager of the Vancouver Arrows. Right - Ed Henry, catcher & manager of United Distillers.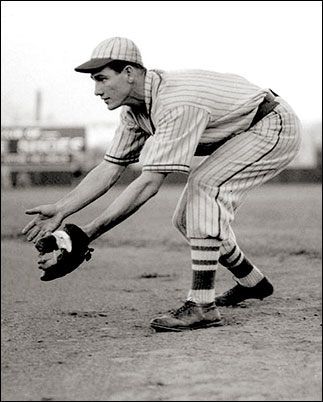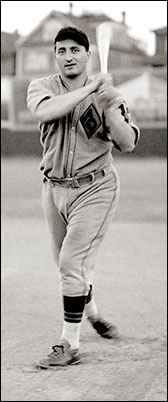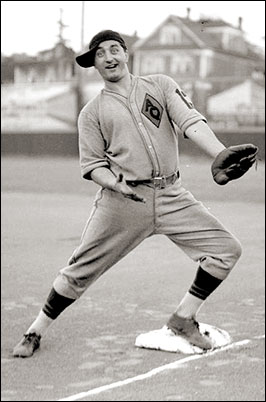 Above left - Paul McGinnis, slick second baseman & shortstop for United Distillers. After the season, McGinnis was sold to Seattle of the Pacific Coast League. He ended up playing with Vancouver and Spokane in the Western International League. A very popular with Vancouver fans, he was drafted into the US military in 1941 and there is no further record of his baseball career.
Above right and left - Norm Trasolini of Arnold & Quigley the clown prince of the league. Into his 12th season in Vancouver ball, Trasolini continued on the diamond into the late 1940s.
[Photos of George Boston, Coley Hall, Ed Henry, Paul McGinnis and Norm Trasolini from the City of Vancouver Archives, Stuart Thomson fonts]
In what was called the "most important decision in the history of baseball" Judge Landis declared 74 players free agents. The action, in March, 1938, followed an investigation of the St. Louis Cardinals farm system. Kevin Stiner penned this summary for the Hall of Fame :
Kenesaw Mountain Landis brought stability back to baseball in the face of the Black Sox scandal of 1920.

But baseball's first commissioner shook the game's growing player development program when he made free agents of 74 St. Louis Cardinals' minor leaguers.

On March 23, 1938, Landis set free 74 Cardinals' minor leaguers. The players were released from a total of six teams and the owners of these teams were fined $2,176.

Landis found that the St. Louis Cardinals were in violation of the working agreements with these minor league clubs.

Many took the ruling as a direct attack on Branch Rickey, the Cardinals' vice president and father of the modern farm system. The Cardinals were said to control multiple teams in the same leagues, which was in violation of the rules. It was also said that these unofficially affiliated teams would sell players to officially affiliated Cardinal farm teams only to get the money immediately back. Landis described these transactions as gentlemen's agreements.

"(The) investigation establishes beyond doubt or question that the Cedar Rapids (team) and its affiliates in 1936 and 1937 were merely adjuncts to the St. Louis system," said Landis. "St. Louis controlled the players in two clubs in each of the three Class D leagues in 1936 and in each of four Class D leagues in 1937."

Sam Breadon, the owner of the St. Louis Cardinals, denied that his team had any connection to these allegations. He also sympathized with the minor league players who were released because he was unsure whether they would be able to secure work after their unexpected release.

Breadon also added in another statement that, "Rickey should be praised as the savior of the minor leagues through his development of the farm systems which has had, as everyone knows, the constant opposition of the Commissioner's office."