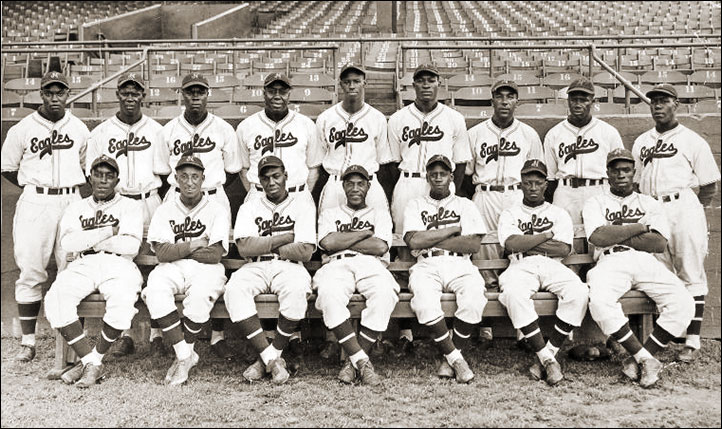 The 1939 Newark Eagles of the Negro National League included at least two prominent stars, both Hall of Famers, who came north to play in Canada. Front row, extreme left is pitcher Leon Day. In the middle of the front row is Willie Wells.
Back row L-R - Monte Irvin, Fred Wilson, Lennie Pearson, Mule Suttles, Max Manning, Harry Cozart, Ed Stone, Brown, John Hayes.
Front - Leon Day, Dick Seay, Dick Lundy, Willie Wells, Leon Ruffin, Jimmy Hill, Vernon Riddick.