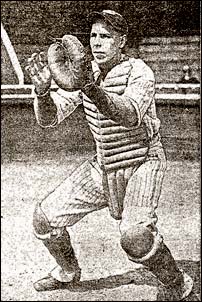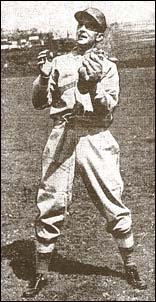 Above left t right - Catcher Ed Henry of the 1940 Vancouver Diethers, Steve Dunc of the Victoria Eagles, Ray Casey, Victoria Tillicum Athletics, and Jimmy McKissock of the Vancouver Athletics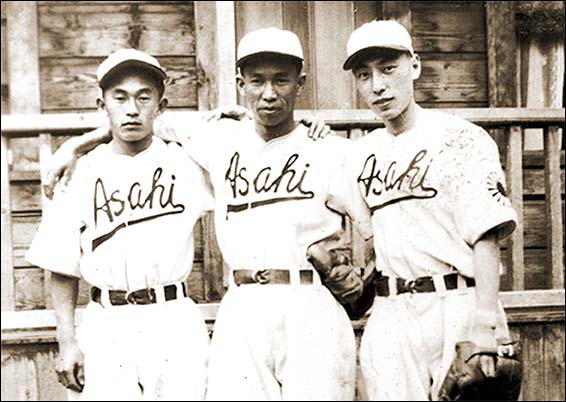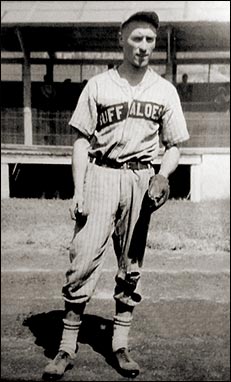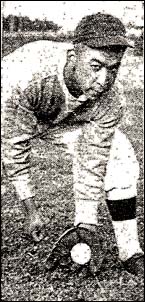 Above - three key members of the Asahi of Vancouver. Left to right - Chuck Terada, Frank Shiraishi and Kaye Kaminishi.
Left - Paul Chala, long time star in the Crow's Nest League mainly with the Michel-Natal Buffaloes and Red Sox.
Right - Raymond George, Victoria Eagles