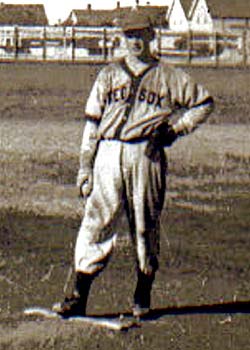 Thanks to Robin McKenzie we have a photo record of the Regina Red Sox of the early 1940s.
Robin's father-in-law, Sully Glasser (left), was an outstanding athlete of the era, perhaps best known as a key member of the Regina Roughriders football team. Robin discovered some photos of the Glasser-era Regina baseball team and was kind enough to send them along. What we didn't have, however, were the names to attach to the photos.
Our ace sleuth Rich Necker stepped in and has been able to dig out a substantial amount of information. It appears the pictures are from the 1942 Regina Red Sox which, for much of the season, featured a lineup of just ten players, coach Odie Lowe and field manager Luther "Doc" Hughes (inducted into the Saskatchewan Baseball Hall of Fame).
The lineup featured - Petryna Steve 3B, Glasser Sully SS/P, Charlton Ken C/CF, Newton xxx RF/2B/C, Alexander "Lefty" 1B/LHP, Scheiman Bill LF, McDonald xxx 2B, Schmidt Johnny "Muttsy" CF, Booker Percy P/SS/1B and (sub) Gooderman xxx RF/P.
Early in the season, there were a few other players including - Boyd Obberhoffner SS, Gord Krisco 1B, Allan SS and Halbert (or Helbert) LF.
Percy Booker tossed two no-hitters that summer, one of them during the playoffs. The Sox played their home games in 1942 at a venue referred to as the "Park de Young ball yard". Rich asked the late Steve Petyna's brother Fred about the park and he said that Park de Young was the top ball diamond in Regina at that time and that it was adjacent to Park Hughes, a soccer field, and that the two, side-by-side facilities were located just off 10th Avenue, now the site of Taylor Field.
Frank Germann has been identified as a member of the club. The long-time Notre Dame star was a pickup by the Red Sox after the Hounds had been knocked out of the 1942 playoffs.
If you can confirm any of these IDs or help with those still unidentified, please get in touch. Thanks to Darren Leibham for putting a name to the picture above, none other than Sully Glasser, his great uncle!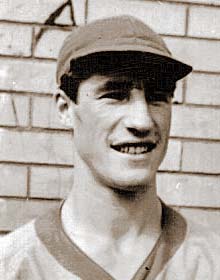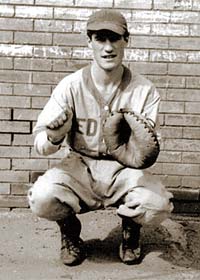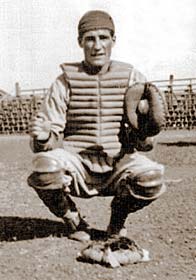 Ken Charlton Catcher Ken Charlton Ken Charlton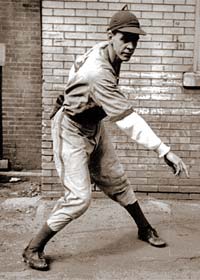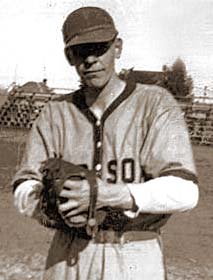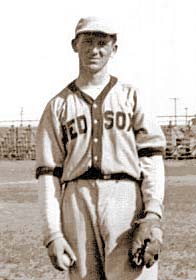 Percy Booker Pitcher Percy Booker Bill Scheiman Left Field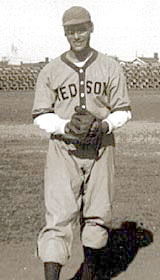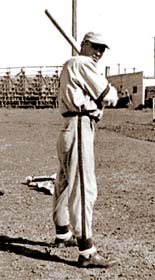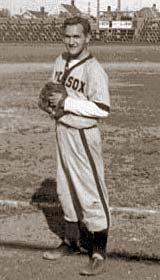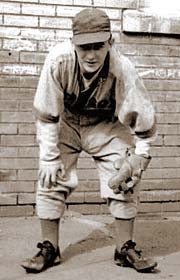 Frank Germann P / 2B Regina-1 Regina-2 Steve Petryna 3B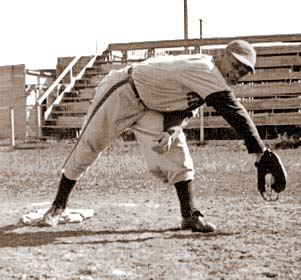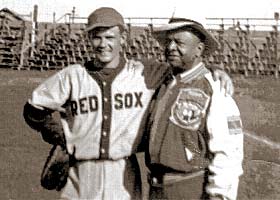 Lefty Alexander 1B / P Lefty Alexander with Doc Hughes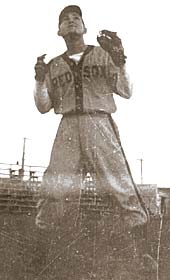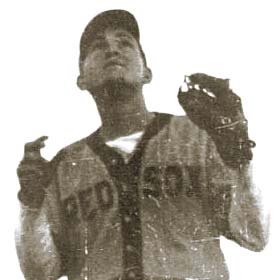 Regina 4a Regina 4b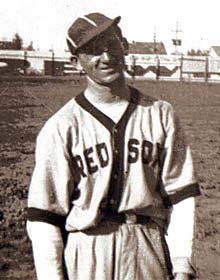 Regina 7a Regina 7b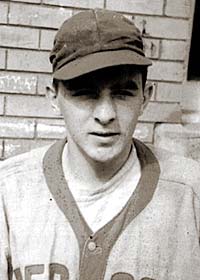 Steve Petryna Steve Petryna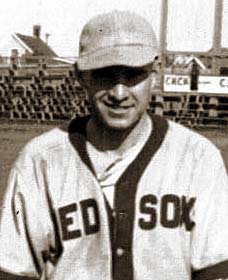 Dave Newton David Newton