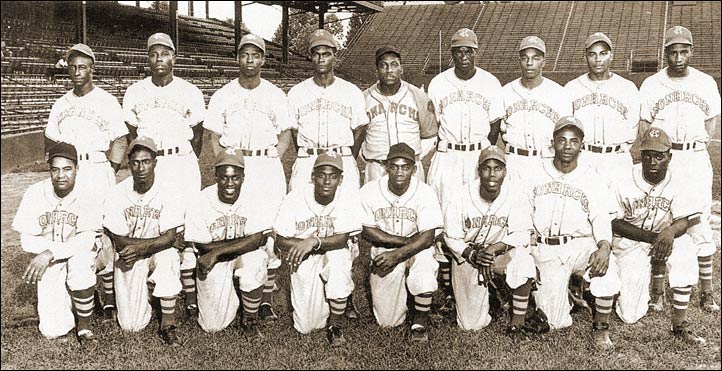 Last stop before the Great Experiment. Jackie Robinson (third from the left, front row) played with the 1945 Kansas City Monarchs before being signed by the Dodgers to play in Montreal in 1946 and then the major leagues in 1947.
Standing (left to right) - Jesse Williams, Jack Matchett, Booker McDaniels, Jim "Lefty" LaMarque, Dozier Hood, Eddie Williams, Lee Moody, Hilton Smith, Ensloe Wylie.
Front row (left to right) - Frank Duncan, John Scott, Jackie Robinson, Chico Renfroe, Chester Gray, Herb Souell, Walter Thomas, Sammie Haynes.
Robinson, Jack Matchett, Herb Souell, Walter Thomas, Chico Renfroe and Ensloe Wylie were among those who later played for Canadian teams.