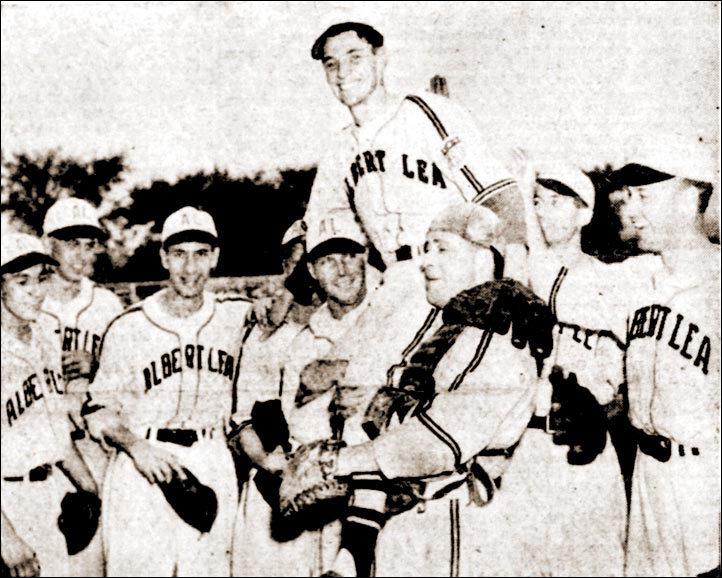 Pitcher Earl Mossor is carried by his teammates in celebration after the Albert Lea Packers defeated the Minneapolis Bananas 11-0 to capture the Class AA state championship. Mossor hurled and two two games in the tournament yielding just two runs and 13 hits. He fanned a total of 34 batters. Mossor is on the shoulders of catcher Spike Gorham and Russ Schmidthuber.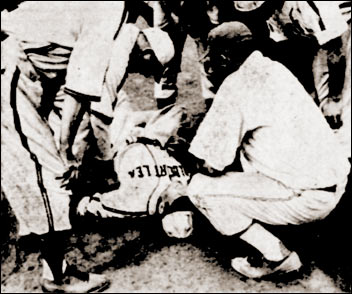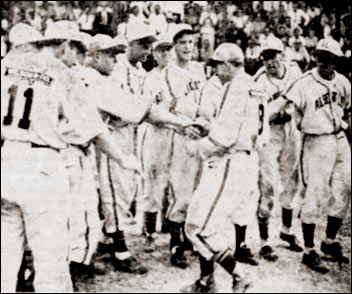 Above left - Players try to revive Mel Harpuder, Albert Lea's right fielder, after he was knocked out by a ball thrown by pitcher Curtis of the Minneapolis Bananas in an attempt to nab Harpuder at second base in the fifth inning of the championship game.
Above right - Spike Gorham, being greeted by his joyous teammates, had quite the day with two home runs in the championship match. He had four in the tournament, driving in 10 runs.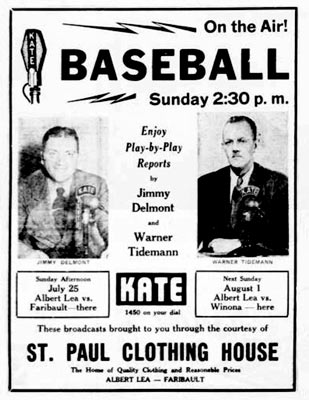 Baseball interest in the community was at a high level as evidenced by the radio broadasts of the Packers' both home and away games. Former Packer Jimmy Delmont was the play-by-play man on KATE radio in Albert Lea.