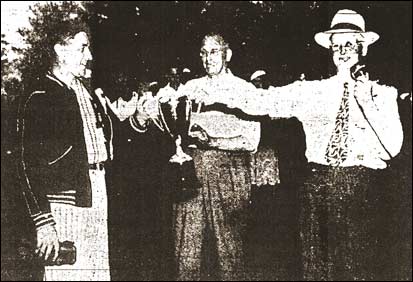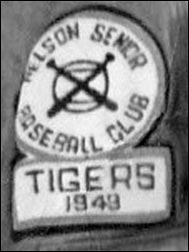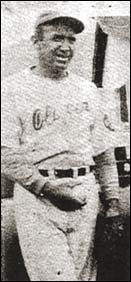 Above left - Leo Anderson (right) chairman of the Courtenay Labour Day Tournament, presents the Corson Cup to Ted Parkins, captain of the Victoria Eagles following the team's victory Monday to win the tourney. Harry Godley, chairman of the Fair Board, is shown in the centre. Eagles were unbeaten in three games.
Above right - 1949 crest of the Nelson, BC, Tigers.
Left - Harry "Stiffy" Bray, veteran player with the Oliver Elks and OBCs.
Below left - Looking back, the cavalier attitude about concussions is shocking. The photo carried the caption "Year's First Beaning". Tigers' shortstop Gordon McLellan was hit on the side of the head by VAC hurler Cliff Keeley. He was taken to hospital for observation. He was diagnosed with a mild concussion.
Below right - A close play at first base as Barry Robertshaw, the fleet VAC outfielder, just failed to beat an infield tap. Robertshaw rolled to Romo Gallo, who threw to Billy Adshead, to nip the runner.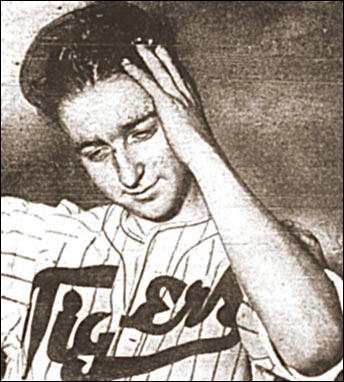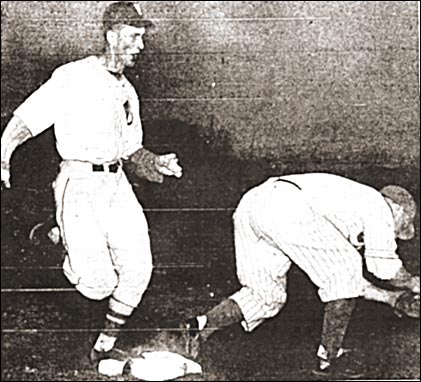 Below, Shig Kiyono of New Denver taking a cut. It's believed the photo is from 1948 or 1949. Note how close the fans are to the action ! Photo courtesy of the Nikkei Internment Memorial Centre.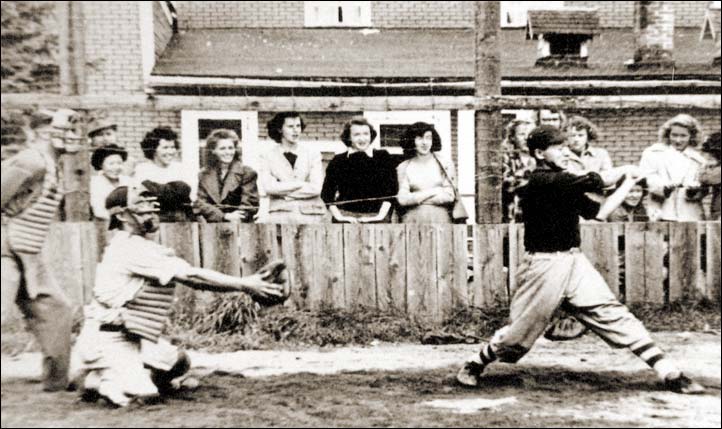 Below, a pair of stalwarts for the New Denver team. Noticed the photos on the BC Regional Digitized History site which had no information on the names of the players.
Showed it to my neighbour, Tad Kiyono, son of Shig Kiyono (above) and he instantly responded "Wahoo" for the first one (at left). Then he looked up the full name, Chris "Wahoo" Suryama, from the 1949 New Denver squad. Then knew pitcher Tommy Pearson right away. A right-hander, Pearson went on to play for ten years with BC Interior squad.