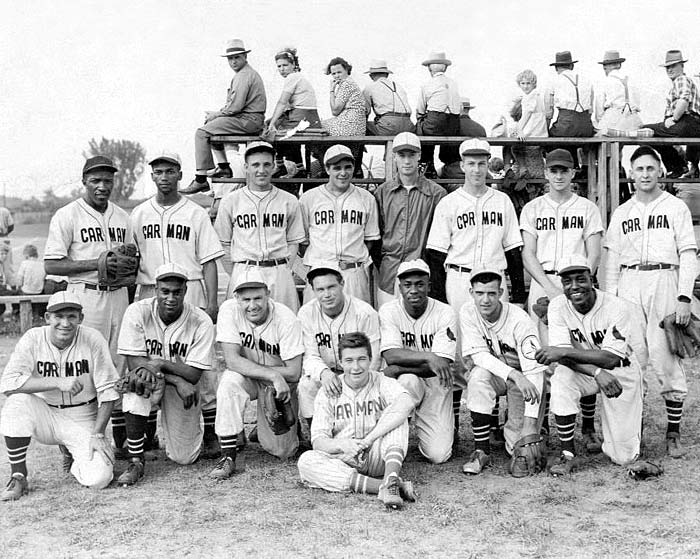 Back row (left to right) Lillord Cobb, Ron Teasley, Almer McKerlie, Johnny Caulfield, Nuts Anderson, Don Reid, Roger Shanner, Jack Schaefer.
Front row (left to right) Lefty Novak, Sonny Andrews, Jim McFadden, Gord Elliott, Bill Saunders/Sanders*, Clint McKerlie, Bob Johnson. Front Ralph McIvor (Batboy). (Photo courtesy Ron Teasley)
Gordon Elliott reports the Cardinals won 48 games overall (including exhibitions), lost 28, and tied 3.
* Originally, this player was identified as Walter Thomas. Gordon has provided info that it is indeed Bill Saunders (sometimes spelled Sanders).