In the August 19th, 1950 edition the Winnipeg Tribune announced its choices for ManDak All-Stars. It ran a half dozen photos to illustrate the picks (left to right) - Ramon Rodriguez, Rafe Cabrera, Solly Drake, Lyman Bostock, Ian Lowe, John Kennedy. All the material here is courtesy of Tazena Kennedy, daughter of John Kennedy of the Buffaloes.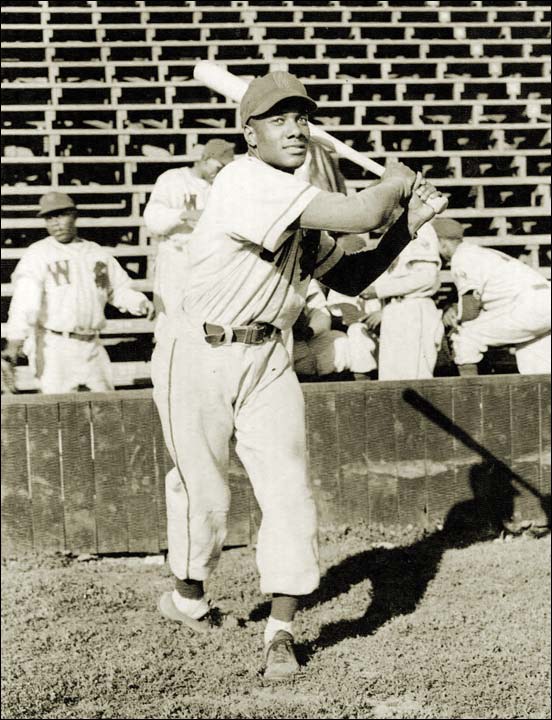 John Kennedy, Winnipeg shortstop, who advanced to the major leagues as the first black player to
integrate the Philadelphia Phillies, ten years after Jackie Robinson suited up with the Brooklyn Dodgers.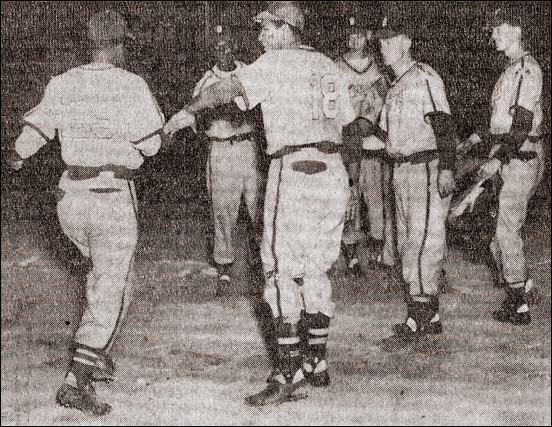 Chuck Wilson, Brandon Greys' brilliant little centre-fielder, is welcomed at the plate by teammates after hitting a homer in the sixth inning with Bus Vasquez on base to bring Brandon back into the ball game, 3-2. However, Winnipeg Buffaloes went on to win the game 8-2 to make it three straight triumphs over the Greys in the best-of-seven final for the Man-Dak Baseball league championship. Greeting Wilson as he crosses the plate is Ramon Rodriguez, No. 18. To the right of Rodriguez is manager Ian Lowe and Gerry MacKay. (Winnipeg Free Press, September 9, 1950)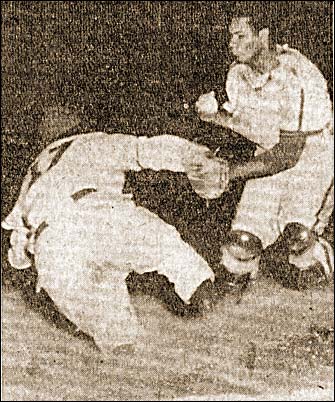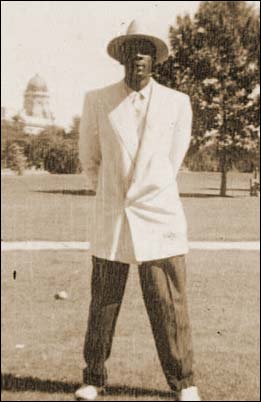 Left - Brandon catcher Ramon Rodriguez, with ball in hand, awaits to make the tag as Lyman Bostock of the Winnipeg Buffaloes breaks into his slide in attempting to score on Joe Taylor's bounder to third. Buffs won 8-2. (Winnipeg Free Press, September 9, 1950). Right - Mr. Cool, an unidentified Winnipeg Buffalo on an off-day.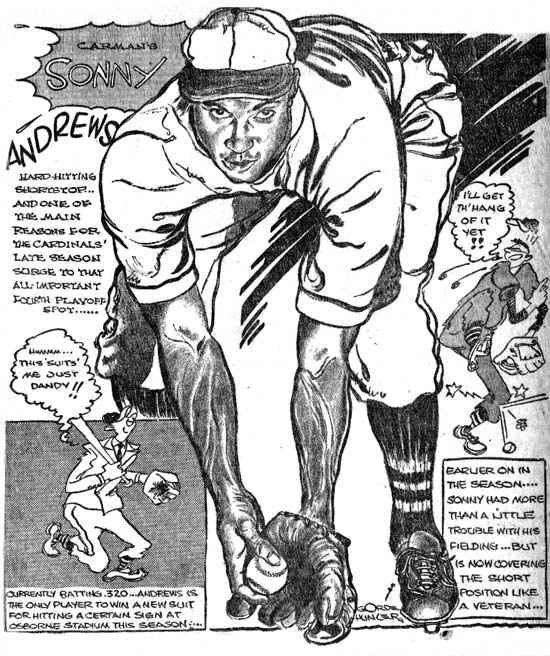 Sports page illustration of Sonny Andrews of the Carman Cardinals (Winnipeg Tribune, August 14, 1950)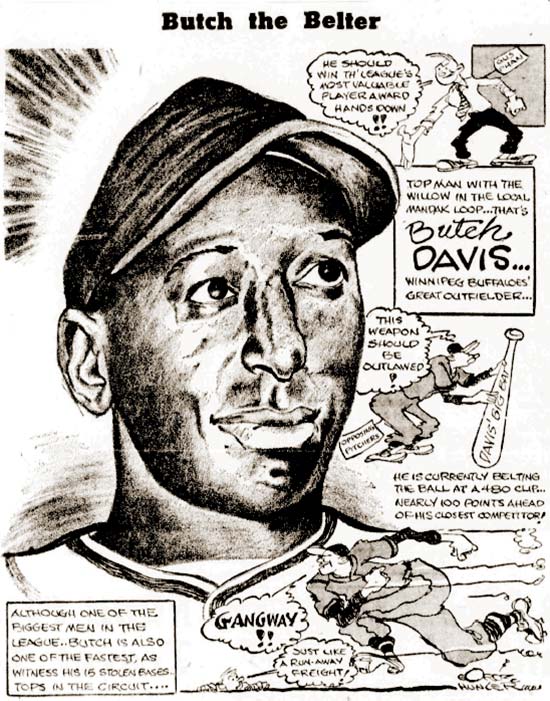 An illustration in the Winnipeg Tribune on Winnipeg Buffaloes star outfielder Butch Davis.