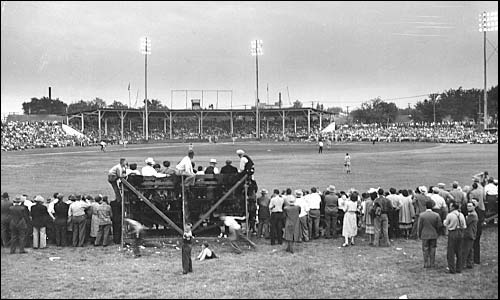 Cairns Field, Saskatoon, 1950 (A Saskatoon Star Phoenix photo, Archives, City of Saskatoon)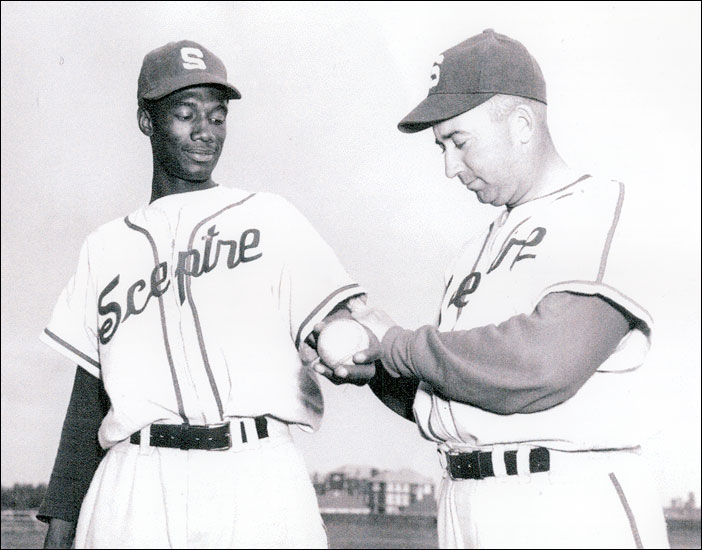 Sceptre's Hal Price (left) appears to be getting some hints from Fergie Shields. (Photo courtesy Great Sandhills Historical Society, Sceptre, printed in the Edmonton Journal, June 15, 1950)
Below - Baseball at Madge Lake, Kamsack's home grounds. July, 1950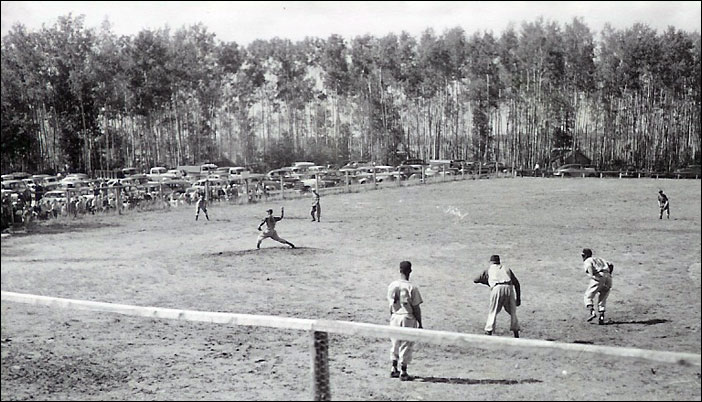 More baseball action at Kamsack's Madge Lake ballpark, 1950.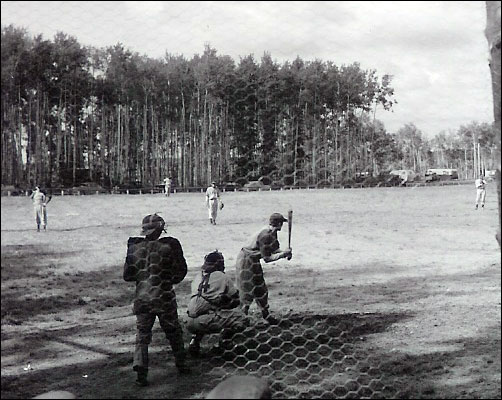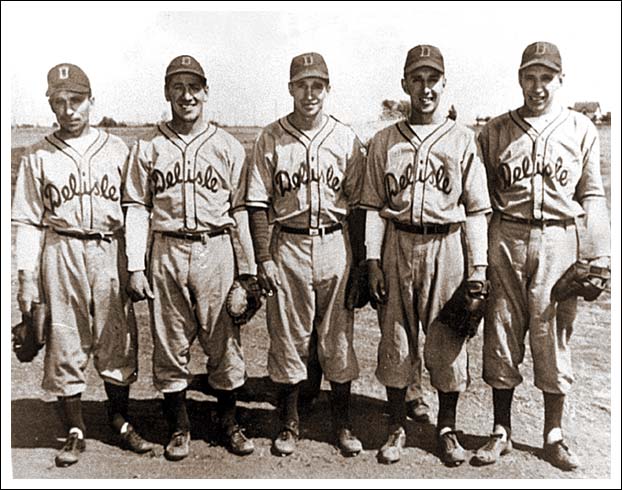 One famous family of the prairies -- the Bentleys of Delisle. Left to right -- Roy, Reg, Doug, Bev (Roy's son), Max. (Photo from Wheat Province Diamonds)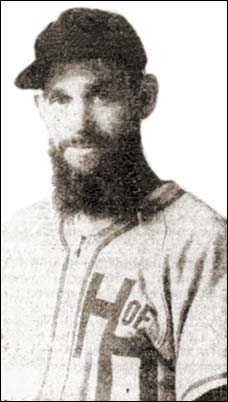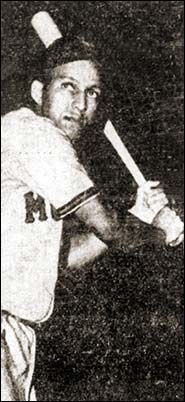 The Kansas City Monarchs and the House of David were regular summer visitors to the prairies.
In 1955, the two teams barnstormed together, playing each other in centres across the West.
Left - Art Cartmill, the starry second sacker of the Kansas City Monarchs. (The Leader-Post, July 3, 1950)
Right - George Anderson directs the House of David aggregation when they make their annual appearance at Taylor Field, Regina, next week. They take on the Kansas City Monarchs, July 4-5. (The Leader-Post, June 27, 1950)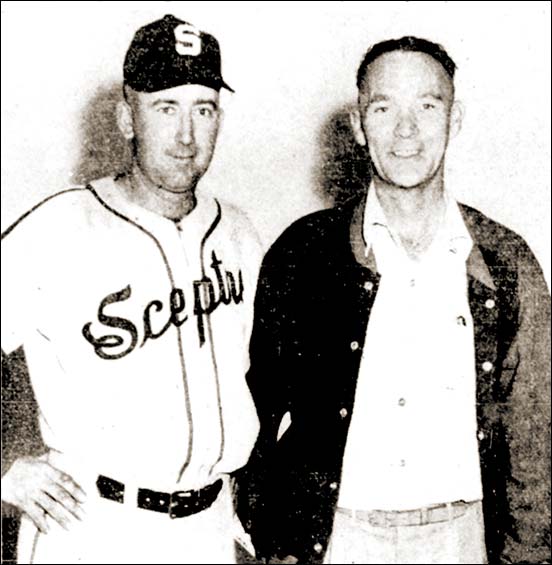 Opposing managers of the final two teams still in the running at the Lacombe Tournament. Fergie Shields of Sceptre (left) and Brick Swegle of the barnstorming California Mohawks (right).
The teams were declared co-champions after heavy rains washed out the final.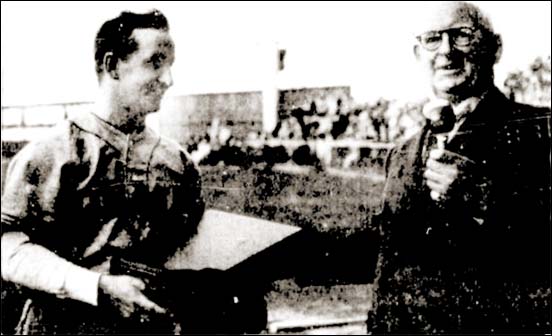 During a game in 1951, Delisle outfielder Dick Butler was presented with a chest of silver, a gift of Roly Howes, for winning the 1950 batting title in the Northern Saskatchewan League.
Butler finished with a .batting average of .365. The presentation was made at Cairns Field by Harry Hunking, pinch-hitting for Mr. Howes. (Saskatoon Star-Phoenix, June 16, 1951)
Below Three baseball imports- Bennie Griggs (left), Eddie Brown (centre), Sherman Watrous (right). Griggs and Brown played with Delisle, Watrous with Saskatoon. [Delisle photos courtesy of Max Weder, SABR, Vancouver]
Below - Again a photo from Max Weder, on baseball in Delisle. Thanks to Bev Bentley for providing the names. Left to right - Mrs. Roy Bentley (Bev's mother), girlfriend of Eddie Brown (name unknown), Joe Hollin Chretien (known simply as Joe Hollin in Delisle), Doug Bentley and Eddie Brown. The three players were members of the 1950 edition of the Delisle Gems of the Northern Saskatchewan Baseball League.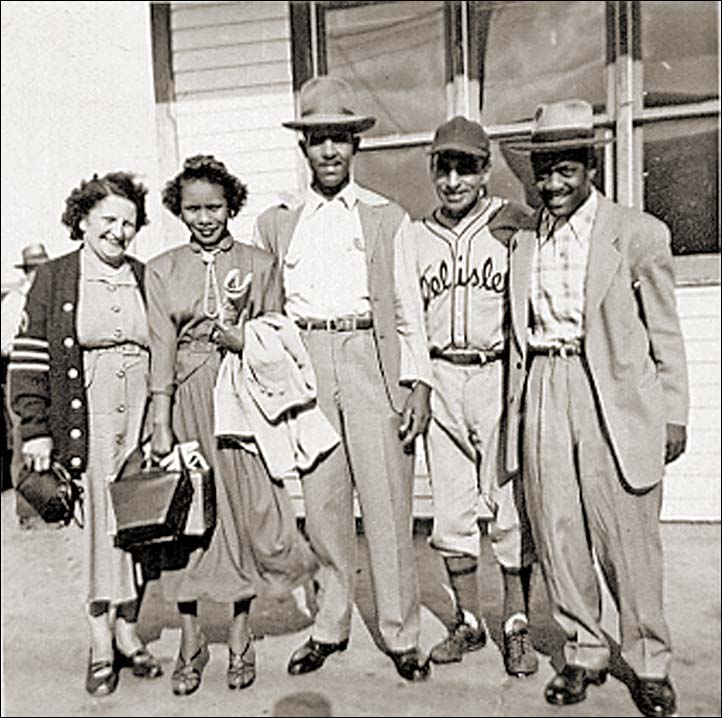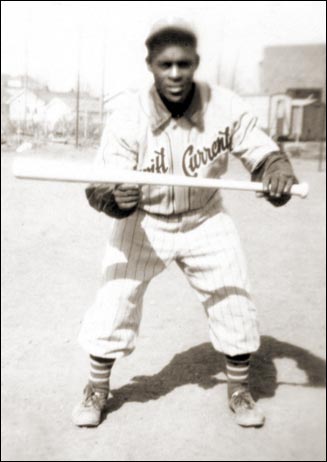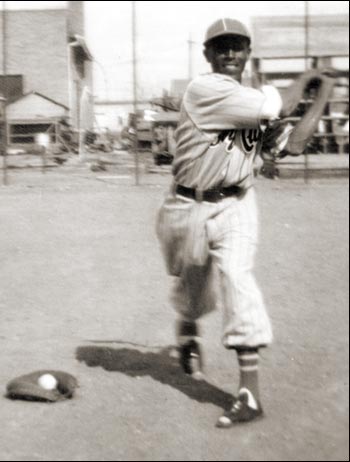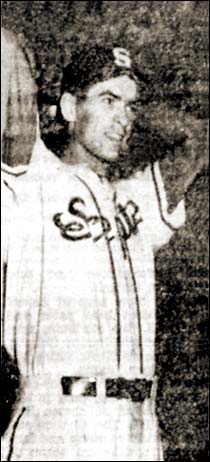 Above left - Catcher Joe Webb of the 1950 Swift Current Indians.
Right - Pee Wee Willis, Swift Current Indians
Far left - Gordie Howe, the Detroit hockey star was also la force on the diamond with the Saskatoon Legion.
Near left - Another hockey and baseball star Bert Olmstead. In the summer,
Olmstead was a star hurler for Sceptre, Saskatchewan.

Saskatchewan Snapshots Page Two >>>