Back row (left to right) - Les Dean RHP, Emile Francis SS.MGR, Bob Herron OF, Ken Nelson OF, Andy Swota LHP, Roy Dean OF, Louis Green C.
Front row - Barney Fox, Jackie McLeod LHP/1B, Pete Prediger C, Curtis Tate 3B, Art Stone 2B, Johnny Coleman LHP/OF.
[Photo courtesy of Charlotte Lang]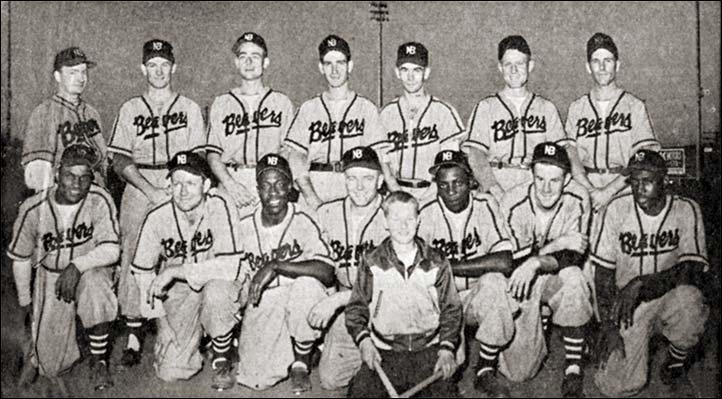 Back row: Matt Meredith, Art Stone, Barney Fox, Ken Nelson, Emile Francis, Pete Prediger, Jackie McLeod. Front row: Louis Green, Roy Dean, Curtis Tate, Les Dean, Spike Baziuk, John Coleman, Andy Swota, Bob Herron.
Photo courtesy of Lynn Meredith, daughter of Matt Meredith