Also see Florida Cubans, Indian Head Rockets.
Below left - In 1952, Roy Taylor rounded up six members of the COS club for his new assignment in Kamsack, Saskatchewan. Back row: SS Jim Peterson, C Bob Garcia, OF Jim Lidster. Front row: Taylor, P Steve Stavrianoudakis, P John Carlson, 1B Len Tucker. Taylor handled the Kamsack Cyclones for three seasons with lineups laden with players from Sequoias and Fresno State.
Below right - Harry Monroe, playing-manager of the Estevan Maple Leafs at the beginning of the 1952 season.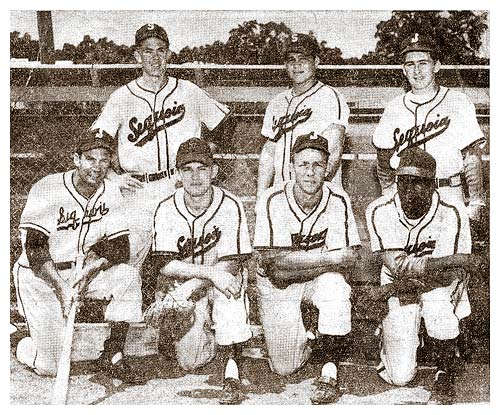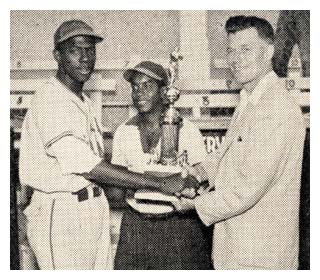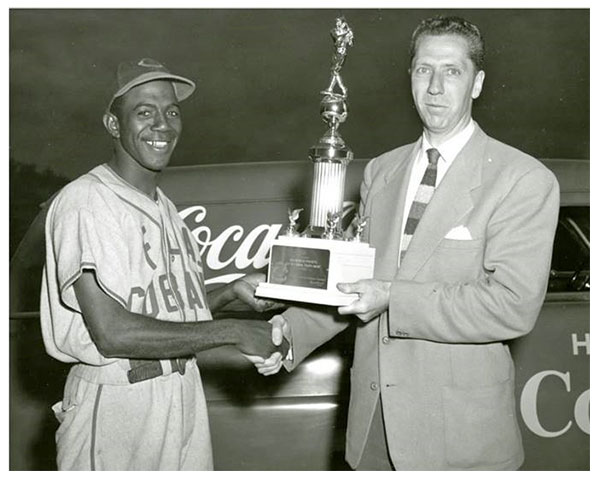 Above Left - A member of the Florida Cubans accepts congratulations for the Cubans' victory over Baton Rouge Hardwood Sports in the final of the Indian Head Tournament
Right - The Cubans also captured the Saskatchewan title downing the Indian Head Rockets 9-2 and 16-11 in the championship series.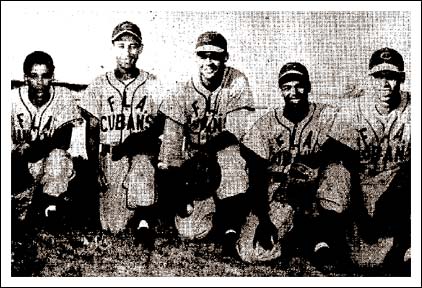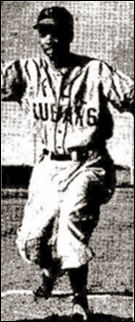 (Left) Florida Cubans' infield as the team prepared for the 1952 Lethbridge Rotary Tournament. Left to right : shortstop Ezequiel Diaz, third baseman Leopoldo Reyes, catcher Roberto Ledo, second baseman Julio Bonilla, and first baseman Pedro Seoane. (Lethbridge Herald, August, 1952)
(Right) Carlos Forten of the 1952 Florida Cubans. Forten took a turn in the outfield when not doing his usual stint on the mound. (Below) The parking lot at the 1952 Indian Head tournament.