Above : The Wesley Ranch Bar 32.
Below : Jack Altman (Vulcan) and Willie Yahiro (Picture Butte) suit up with Granum for an
exhibition match against Seattle Cheney Studs.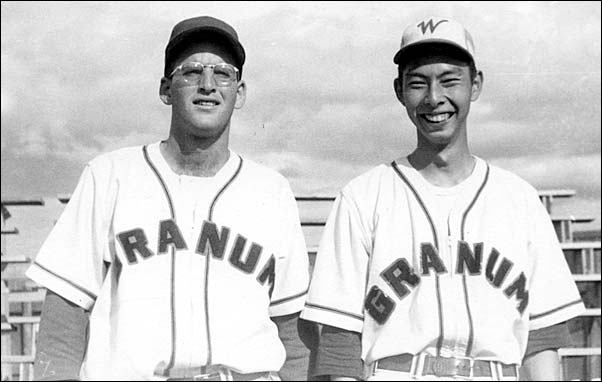 Below : Catcher Hans Pung and left-hander Willie Yahiro.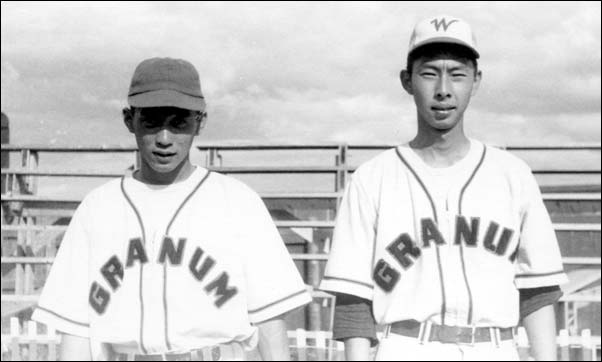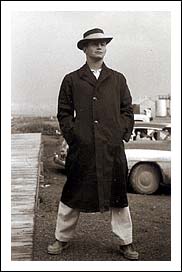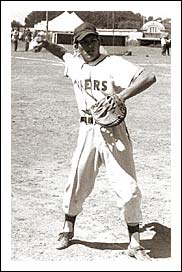 Above left : The menacing figure of Marty Norman (Vulcan).
Above right : Catcher Dick Bugg at the Lethbridge Tournament.
Above left : Willie Yahiro (left) and Jack Altman (right) on easy street as they travel in comfort !
After a season in Southern Alberta, the lefty hurlers move on to join the Wasco Dons in semi-pro
action in California. (Click on photo for a larger image)
Above right : Warmin' up in the "courtyard" of the Empress Hotel, Lacombe.
Below - Frank Stone (left) and John Pederson get ready for action at the Lacombe Tournament.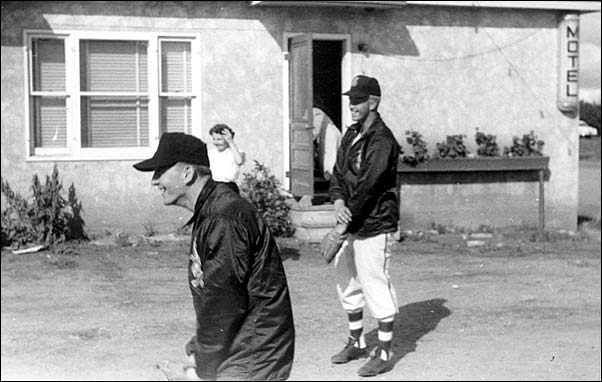 Above - Renfrew Park in Edmonton.
Below - the ball park in Picture Butte (from two slightly different angles).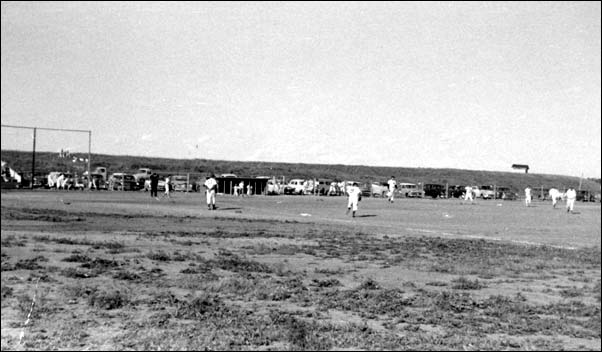 (Photos courtesy Jack Altman) 1955 SNAPSHOTS page two >>