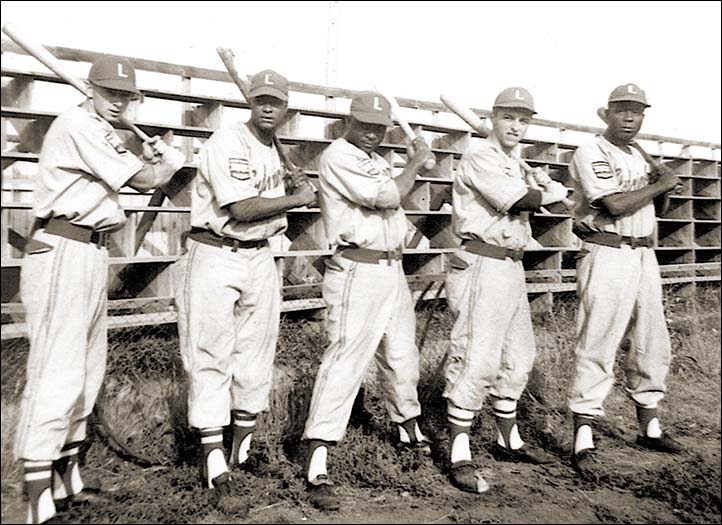 Above - Meridians' Murderers Row -- Don Stewart, Collins Jones, Jim Valentine, Dick Barry,
Curly WIlliams (Photo courtesy Chuck McGuigan)
Below : Four Amigos -- Bob Bayless, Chuck McGuigan, Dick Barry, Bill Duft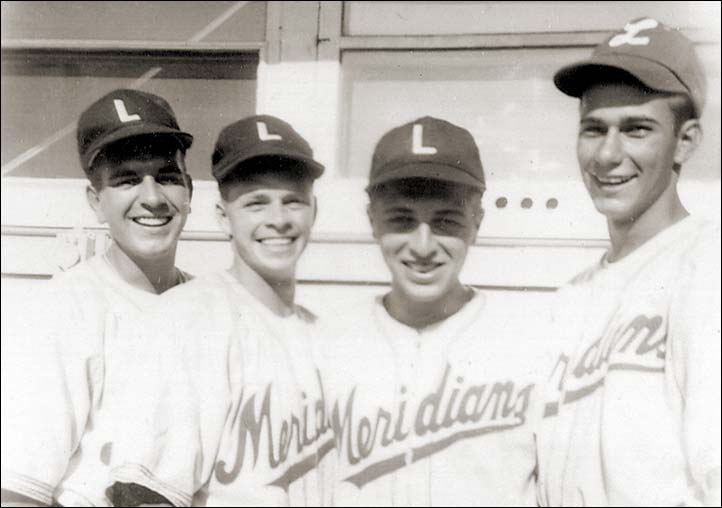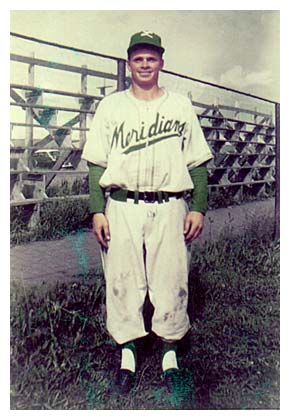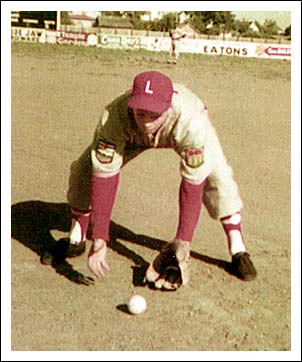 Above left - Chuck McGuigan modeling the Meridians' homeuniform. Right : Chuck McGuigan covering the infield. Photos courtesy Chuck McGuigan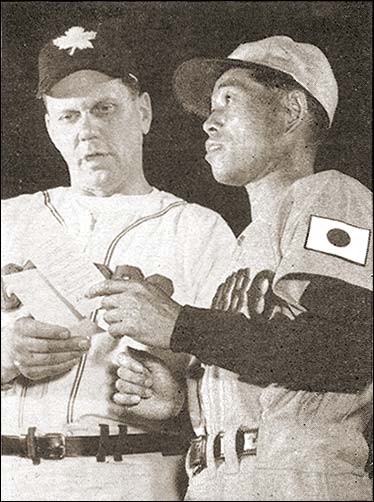 Above Left - Managers prepare for the opening game of the Global World Series in Milwaukee. Ralph
Mabee (left) of Canada and Naotaka Makino of Japan. (Photo from National Baseball Congress, 1956)
Right - Canadian pitcher John Doucette of the Edmonton Eskimos.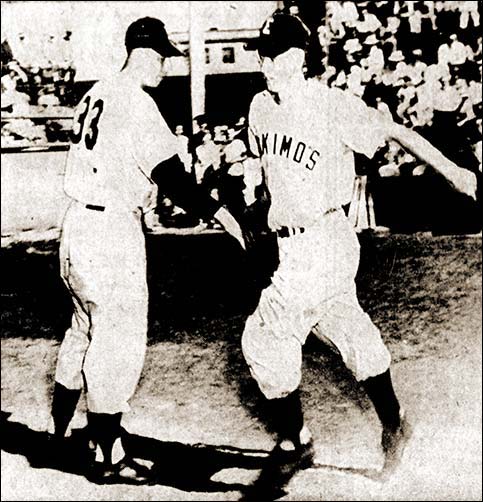 Left : Cal Bauer, Edmonton centrefielder gets a handshake from teammate Norm Forbes after a solo homer.
(Edmonton Journal, 1955)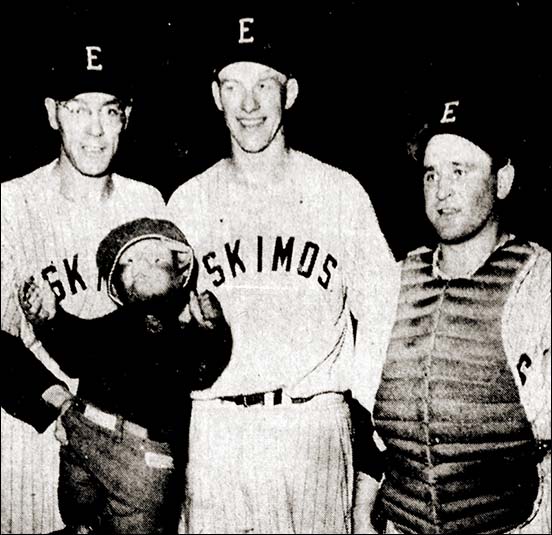 Lucky charm - Ever since Smoky, the Eskimos' mascot joined the club in Saskatoon, Roy Carlston's crew has yet to taste defeat.
The Esks have now won five in a row and they've given their Panda bear some credit. Holding Smoky is first baseman Jim Ryan. In the middle is Dale Bloom, who threw a gem - a four-hit shutout against the Lloydminster Meridians. On the right is the club's new catcher, Eddie Garay. (Edmonon Journal, July 13, 1955)
Above - : Meridians' Don Stewart is down, hit by a pitch. Roberto Zayas looks on (left) along with Edmonton catcher Ed Garay and umpire John Lupul. (Edmonton Journal, August 2, 1955)