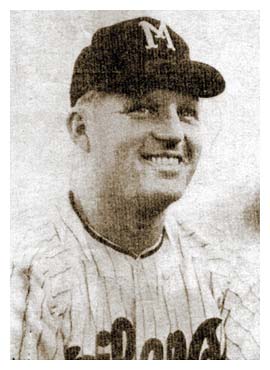 Left - In mid-season, Bob Hogue took over as manager of the Williston Oilers. Team officials announced Roy Weatherly would remain with the team as a player. The 5'10" right-hander had two solid seasons as a reliever in the major leagues with the Boston Braves in his first two major league seasons -- 8-2, 3.23 in 40 games in 1948 and 2-2, 3.13 in 33 games the following year. Overall, he finished at 18-16, 3.97 in 172 games over five years. He tossed 2 2/3s shutout innings for the Yankees in the 1951 World Series. (Williston Herald, July 21, 1955)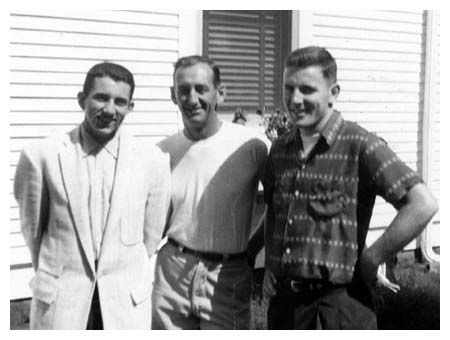 Above right - Williston Oiler pitcher Dick Schoonover and family.
Left - Tom McDevitt (left) with Terry Hayes (right) and an unidentified man (landlord?) centre.
Below - the outstanding outfield lights at the Williston ballpark. (Photos courtesy of Tom Mulcahy)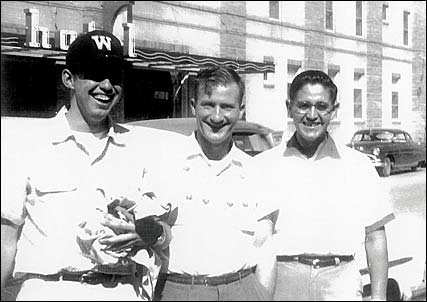 Another from the Mulcahy collection.
Three of the 1955 Williston Oilers. Left is tight-hand pitcher Don Lee (who would go on to play in the major leagues), centre is veteran catcher Dewey Williams, and right is outfielder Ronnie Martin.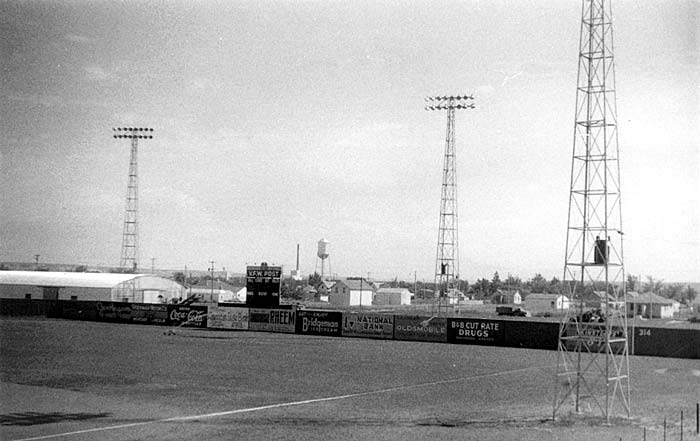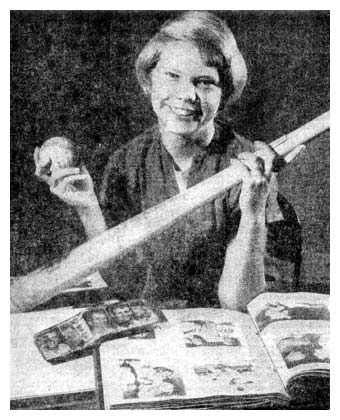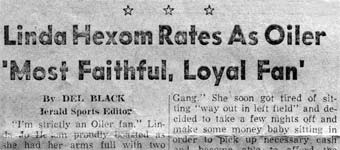 In late August, the Williston Herald saluted 12-year-old Linda Hexom as the club's "Most Faithful, Loyal Fan".
Hexom, going into Grade Eight in the fall, had attended almost all of the Oilers' games and had quite a collection of clippings, autographs, bats, balls and photos. (Williston Herald, August 22, 1955)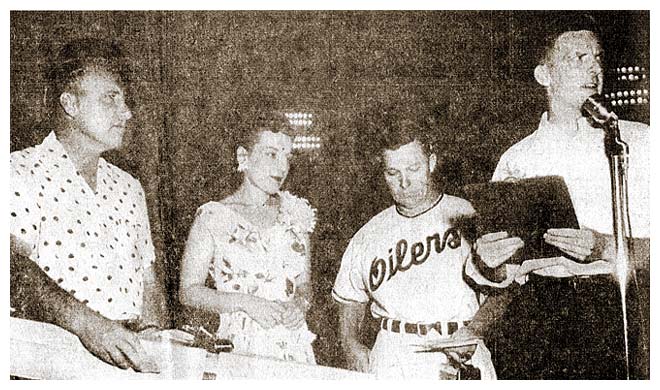 It was Roy Weatherly Night at Municipal Park in Williston as fans showered the veteran with gifts and tokens of appreciation. Weatherly and his "charming wife" are show at home plate in a pre-game presentation. At left is Burrell Harrell, of the Oilers' board of directors and at the extreme right is Don Cole, public address announcer. (Williston Herald, August 4, 1955)