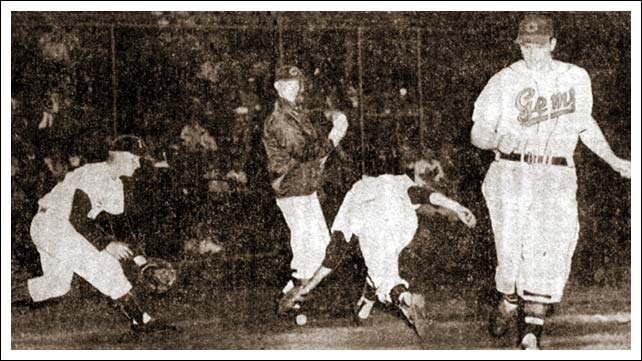 Len Breckner of Saskatoon scores as the throw gets away from catcher Tom Shollin. Edmonton pitcher Ralph Vold backs up the play, while Gem pitcher Charlie Beene directs traffic. (Edmonton Journal, July 24, 1957)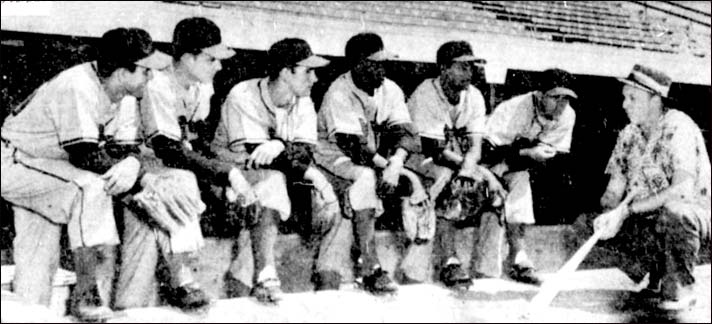 Regina Braves' owner Denny Evenson takes time to welcome six new recruits (although the paper named just five) - left to right - Roberto Bouza (pitcher), Luis Fouste (pitcher), Jose Rodriguez (outfielder), Jose Tartabull (outfielder), Jerry Barber (catcher). Fouste was the lone Cuba who could speak English.
Three of the Cubans -- Tartabull, Bouza and Rodriguez were farmed out to the Davidson Cardinals. Bouza and Rodriguez stayed on for the season while Tartabull, the future major leaguer, was recalled to play with the Regina Senators.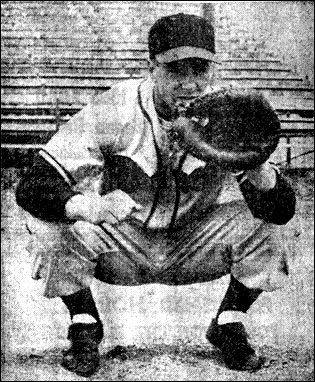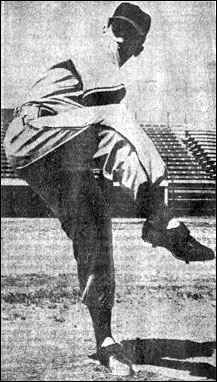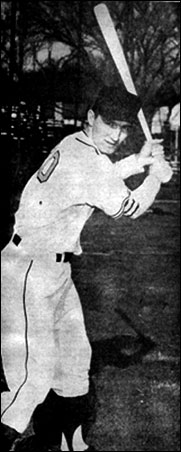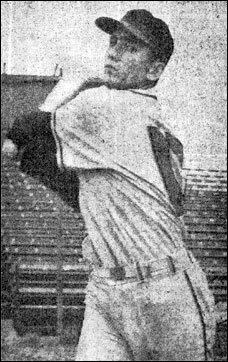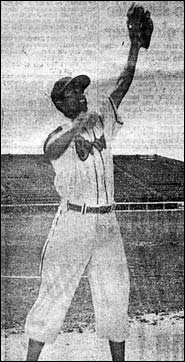 Above left - Regina catcher Jerry Barber. Above right - Cuban lefty Luis Fouste.
Left - Moose Jaw catcher & future major leaguer Tom Haller. Middle - Regina outfielder Jose Rodriguez. Right - Cuban shortstop Jose Bobby Cesar.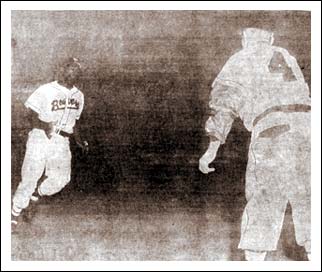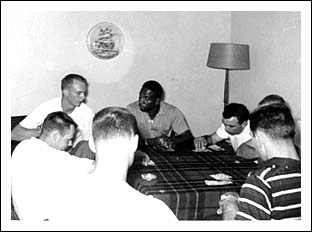 (Left) Leon Wilson of the North Battleford Beavers about to receive congratulations from manager Emile Francis on his first of his three home runs in the Beavers' opening game of the season. (N-B News Optimist, June 12, 1957) Wilson hit another homer the following day, and clubbed his fifth the next afternoon.
Right - The Saskatoon Gems engage in card games to kill the time between games. Charlie Beene and Len Tucker are at the head of the table. (Photo courtesy Charlie Beene)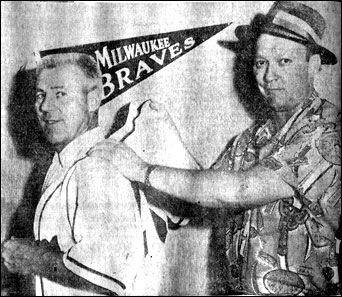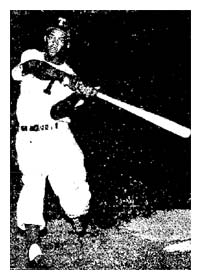 Left - Regina owner Denny Evenson (right) helps Pete Beiden with his new jersey as manager of the Regina Braves. Beiden, no stranger to the WCBL, takes over from Suge Carter.
Right - Walt Tyler, quite a player with Moose Jaw in 1953 and 1954, doubled in Tucson's win over Cananea in the Arizona-Mexico League game. It was the 36th consecutive game in which Tyler had at least one hit, tying a league record. He was held hitless the next game. (Tucson Daily Citizen, August 6, 1957, photo from June 25, 1957)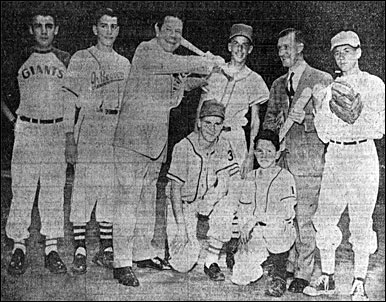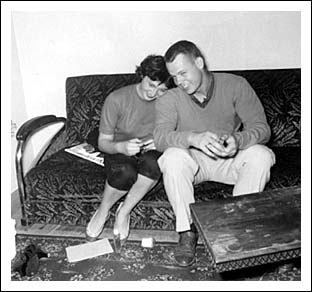 Left - Pony and Little Leaguers in Detroit, Michigan for the Global World Series. The youths were selected to represent the teams in the Western Canada Baseball League. Left to right - Wally Anderson (Saskatoon), Ron Rowley (North Battleford), Joe E. Brown. famed comedian and president of the U.S. Pony League, Glenn Bosch (Regina), Barry Shankoff (Moose Jaw), David Olson (Edmonton), Lew Hayes (U.S. Pony League Commissioner), and Lawrence Mock (Lloydminster).
Right - Charlie Beene's wife, LeAnne, and Harold Key (Photo courtesy Charlie Beene)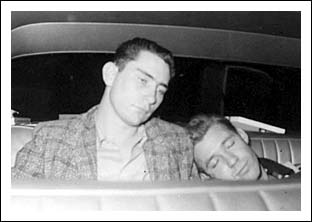 Above left - Two sleeping beauties. Jim Garrett (left) and Gene Graves try to catch some shuteye while on the road home. (Photo courtesy Charlie Beene).
Above right - Bob Gregory, from the University of Oklahoma as catcher for the 1957 Moose Jaw Mallards.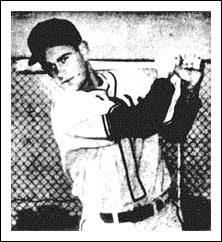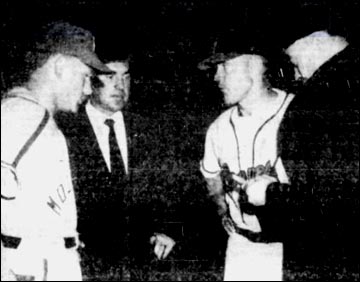 Left - John Kating, Moose Jaw Mallards. Right - Pre-game instructions - rival managers Floyd Temple (left) of Moose Jaw and Pete Beiden of Regina sort out the rules with base umpire Johnny Goodine (left) and plate umpire Moe George.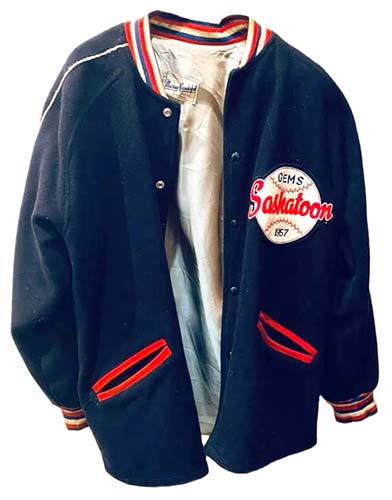 With thanks to Max Weder, the team jacket of the Saskatoon Gems of 1957.
The Gems had a strong lineup which featured tthe likes of Charlie Beene, Len Tucker, Len Breckner, Jim Garrett, Gene Graves, Jackie McLeod and Cliff Pemberton under the direction of manager Ralph Mabee.