The local paper of the Huron Elks of the Basin League The HURONITE and THE DAILY PLAINSMAN provided substantial coverage of the club, including many photos (unfortunately, the microfilm versions are of such poor quality). Nonetheless, even as placeholders for the real photos (one can always hope), a sample below :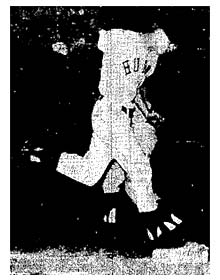 Left to right - Huron lefty starter Andy Swota, third baseman Duke Bowman and shortstop Jerry Adair (beating out a throw to first).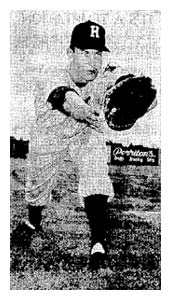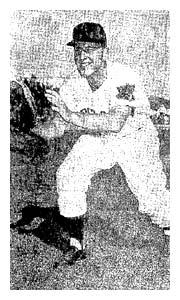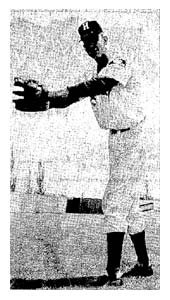 Left to right - Huron first baseman Dewey Kuehl, Pierre first sacker Harry Messick and Huron righthander Dave Thies.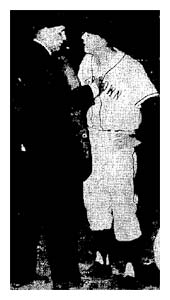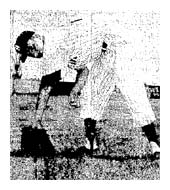 Left - Watertown manager Kermit Wahl gets the heave-ho by umpire Frank Tritz following an argument over a third strike call in a game won by the Lake Sox 10-4. Middle - starter Ray Snyders with a three-finger salute (for the three-hitter in his last outing). Right - Wally Bowman, one of three Bowman brothers on the Huron squad, out of the lineup after being hit on the knee with a pitch.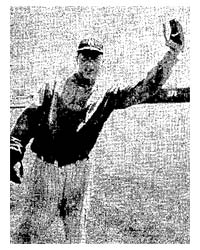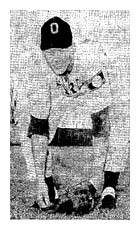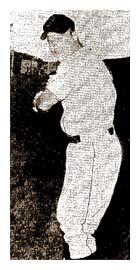 Left - new Huron first baseman Bob Betz, arriving from Brandon of the ManDak League. Middle - shortstop Jerry Adair, who would later join Duke Bowman in jumping the club to join the Williston Oilers of the ManDak League. Right - Pierre catcher Ken Frye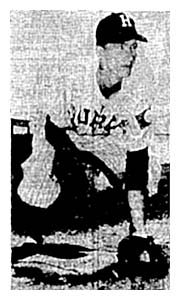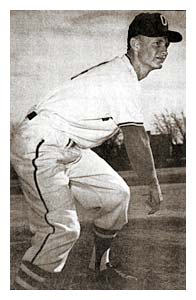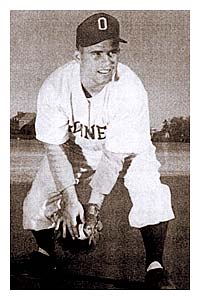 Left- Huron second baseman Ed Bowman. Middle - Mitchell right-hander Tony Risinger and (right) shortstop Allen Kiddy both from the University of Oklahoma.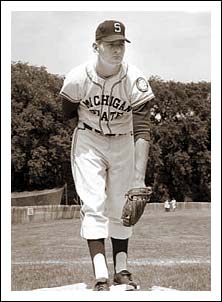 Dick Radatz, Michigan State star, pitched for Watertown.