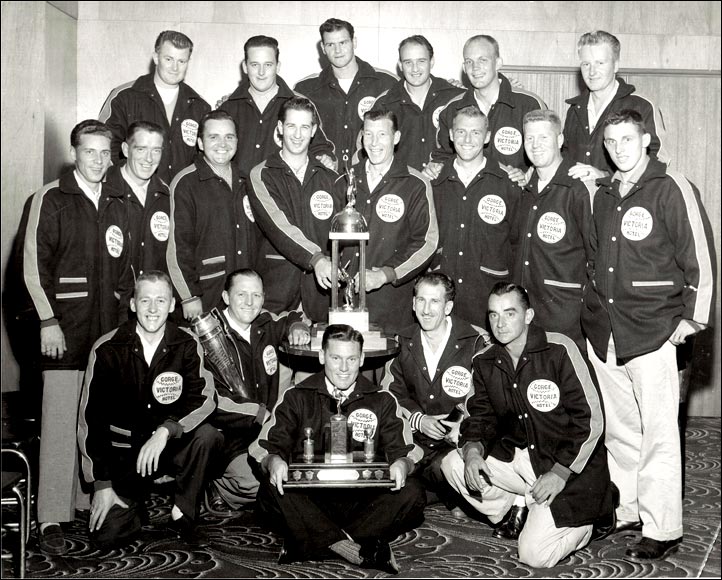 Boasting three straight British Columbia senior "A" men's softball championships, Gorge Hotel of Victoria is depicted on the eve of venturing to Calgary to context the Western Canada crown. Front row: Corky Bryant, manager Joe Bryant, Ken Gunter, Joe Politano (co-sponsor) and Jim Morrison. Middle row: Ben Price, Bernie Clarkson, Ed Foychuck, Don Paulin, Jim Nelson, Chick Newman, Ab Wiebe and Gordy Jones. Top row: Verne Evans, Marc Cunningham, Fiori Goegan, Les Wilson, Barry Jackson and Archie Sluggett
Daily Colonist photo by noted photographer, Jim Ryan. Stan Stewart was also part of this team, and his face was humorously added to the top row by Ryan for the newspaper version.
Joe Bryant, a legendary all-round sportsman, was to lead Cec Fletcher's then Gorge Hotel to a record six straight B.C. championships.
[Photo courtesy of Chad Evans]