Hoping for a change in weather prior to start of 1960 Northwest International League opening game at Victoria's Royal Athletic Park scheduled for May 21 are RHP George Brice and playing-manager Art Worth of Victoria Pages. (Photo by Jorgen Svendsen)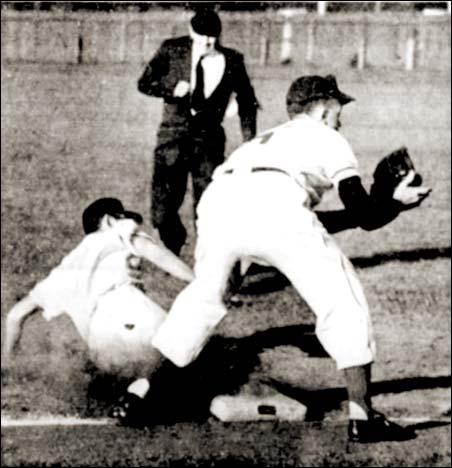 Action at the hot corner from Victoria Amateur Baseball League game of May 16, 1960.
Catcher Bruce Timbers of Olson Construction sliding safely into third base as Naval Vets' third baseman Ken McCartney takes throw. (Victoria Times Photo by Bill Halkett)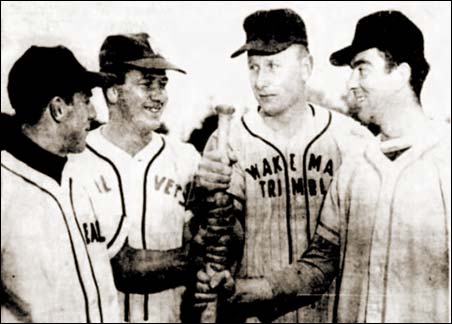 1960 Victoria Amateur Baseball League rookie managers Jim Moody (Eagles), Keith Todd (Naval Vets), John Catterall (Wakeman-Trimble) and Larry McKinty (Olson Motors) prior to league openers of May 14,1960. (Photo by Strickland)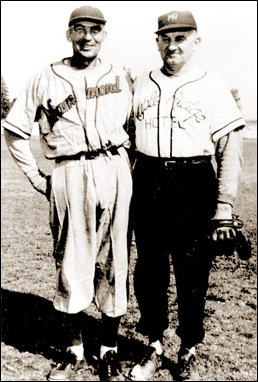 Two British Columbia baseball veterans pose for a picture in September, 1960.
Roy Lehman (left) of the Hammond team arm in arm
with Bill Minty of the Maple Ridge Hotel team.