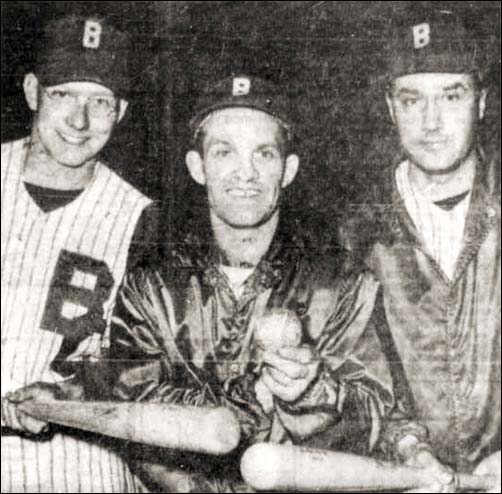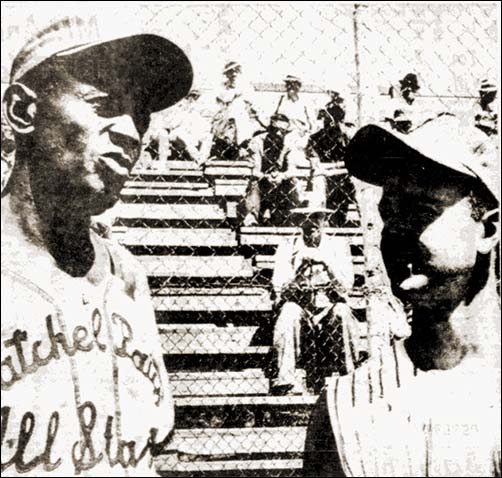 The Brandon playing-manager Jack Denbow, the winning pitcher, posing with Warren Veale (left) and Tommy Town who helped him to the victory.
Young and old - When ancient Satchel Paige (who is approaching at least 60 years of age) took the mound at Kinsmen Stadium Sunday afternoon (July 21, 1963) the first batter he faced was barely one-quarter his age.
Sixteen-year-old Greg Borotsik popped up on Satch's second pitch but they later got together and the former major leaguer offered some words of wisdom to the teen-ager.
Paige pitched two innings, giving up a hit and an unearned run.