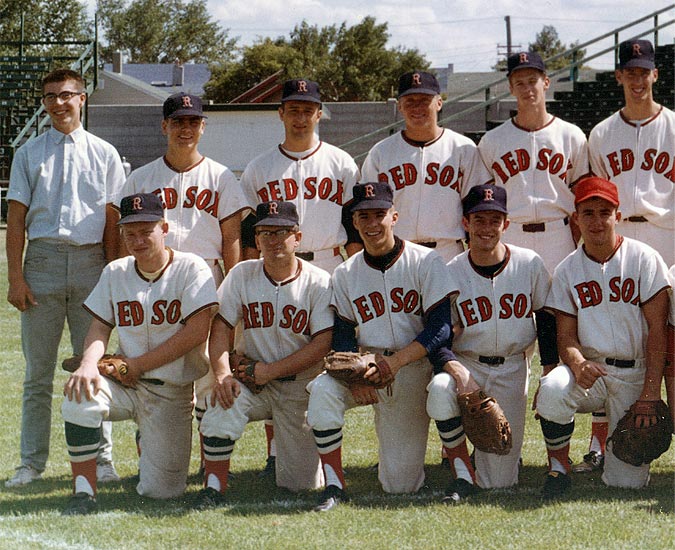 Back Row (left to right) - Cy Kulyk (batboy), Warren Kivell, Larry Bachiu, Moe Fleischhaker, Bob Bjornson, Merv Froehlich. Front Row (left to right) - Jim Paisley, Lionel Ruhr, Al Herback, Jack Buch, Ernie Hicke.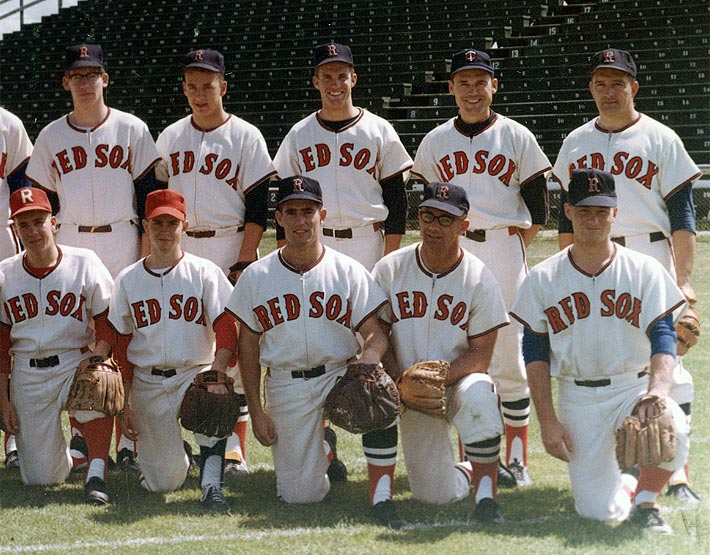 Back row (left to right) - Fred Cardwell, Gord Clarke, Doug Homme, Wally Blaisdell, Ed Stefureak. Front row - Dave Smith, Bob Stevenson, John Cooke, Gene Yellowega, Ken Simon.
Image received from Terri-Lynn Ruhr (daughter of Lionel Ruhr). Player ID's supplied by Gene Yellowega, long-time Regina Red Sox player and coach.