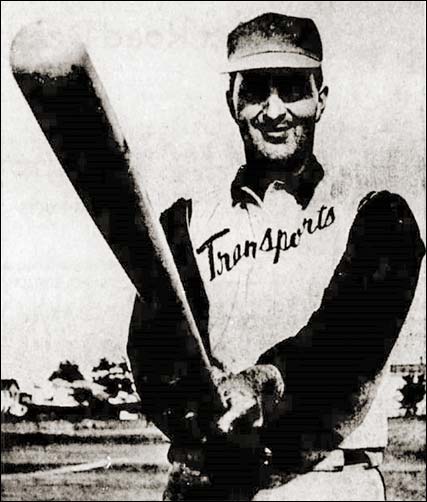 37-year-old Arthur James Worth remained one of the top hurlers and sluggers in the Victoria Senior Amateur League.
He helped to power the Victoria Transport Workers to the 1966 Victoria League championship.
Worth began his career at age 15 in the Victoria Senior League and had some professional experience reaching A-Ball in the Western International League with Spokane in 1953.
He continued to play into the 1970s.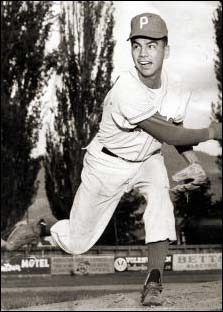 Jim Terbasket, pitcher for Penticfton Red Sox of the Okanagan Mainlilne League.
" ... The Indian (Indigenous) people of the Similkameen valley have a history with the land that spans thousands of years in and through theareas in what is now Washington and in British Columbia. The area they origianlly travelled from Brewster Washington over to Montana, up to Arrow Lakes in British Columbia and through the Similkameeen Valley west to Hope. The Similkameen people also fished and spent time in the Lytton and Spences Bridge areas.
. . . Baseball has long been a sport of the Similkameen People. The sport started in the fields and in the sage brush in the community where the young people would play scrimmage games amongst one another. Later the teams were managed and run by the coach who carried the team from reserve to reserve throughout the Okanagan and Thompson areas. The Similkameen team was known for its skill in the game. The most notable players were Jim Terbasket (pitcher) and James Squakin (Back Catcher). This pair was scouted by the big leagues to play professional baseball but did not follow through to enter the leagues. [Legends and Lore of the South Similkameen The Similkamix People]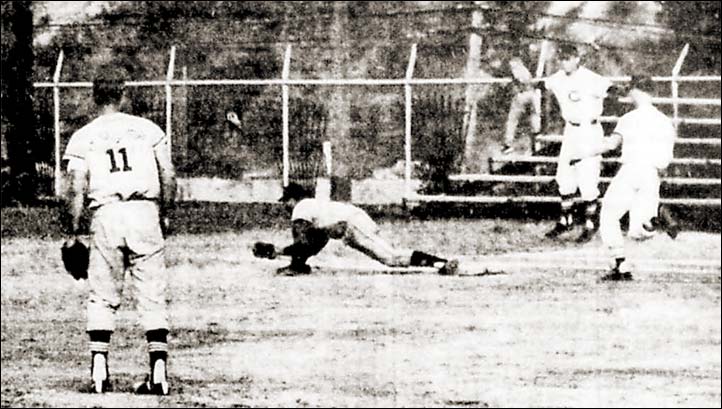 Trail Smokies first baseman John Drysdale stretches out for the throw as pitcher Gary Duthie looks on in the game between the Smoke Eaters and Rossland Capilanos. Caps won 5-3.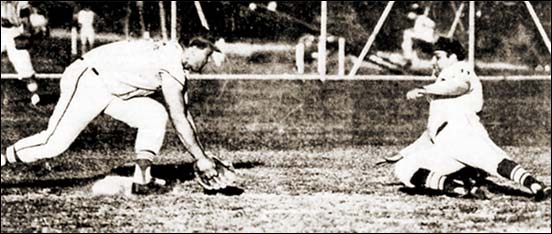 In West Kootenay Senior action at Trail, Bob Profili of the Rossland Capilanos looks to be an easy out at second base as Roy Christensen of the Smoke Eaters waits to put on the tag after receiving the throw from catcher Tom Bird. [Peter Brook photo]
May 25, 1966 - the season opener for the Trail Smoke Eaters of the West Kootenay Senior League. Smokies lost to Nelson Brabes 12-10.
The photo that ran in the Trail Times did spark some questions - lefty catcher? And, shouldn't that uniform say "Trail"?
Yep, photo had been reversed. Looks like a run for the Smokies.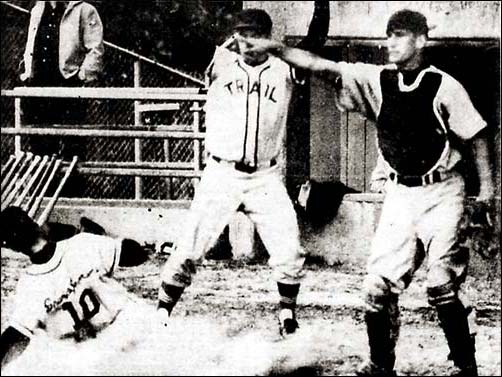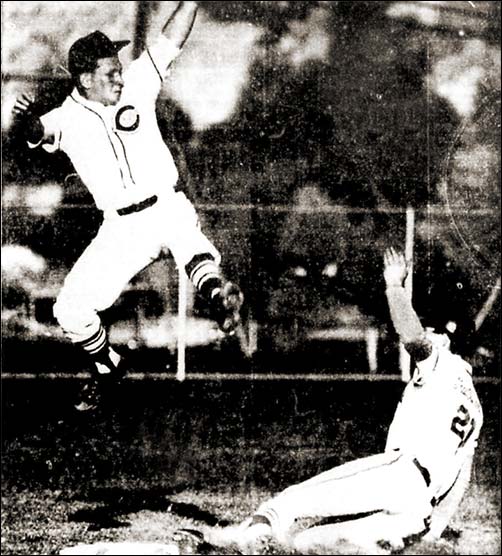 Rossland Capilano second sacker Billy Martin is airborne to try for a throw from catcher John Major as Trail Smoke Eater's Tom Bird makes it safely into second base. Caps won the June 15th contest 9-5. [Trail Times Photo]