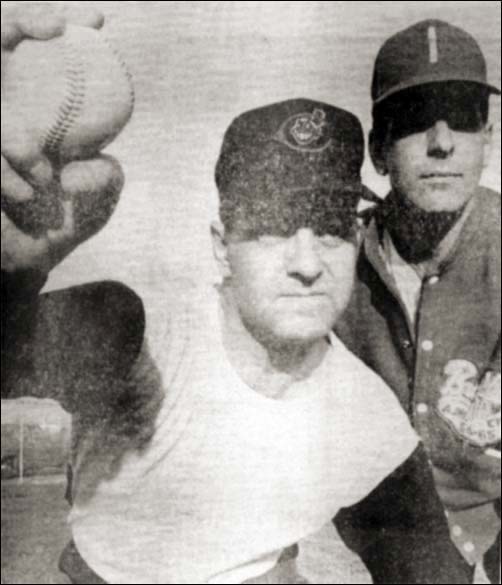 Willie Walasko, a veteran of the pro ranks and prairie semi-pro ball, has been one of the top hurlers in Alberta senior circles for more than a decade.
He figures to be the bellwether of the Calgary Odeon's staff in the Alberta Major Baseball League this season.
Manager Al Johnston watches closely as Walasko shows his stuff at the club's Glenmore training grounds.
[Calgary Herald, May 17, 1967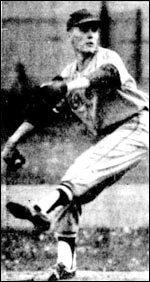 Above Left - Right-hander Alf Sedran of the Calgary Odeons of the Alberta Major Baseball League.
Centre - Lefty Ken Ewasiuk of the Edmonton Blue Willow Angels of the AMBL.
Right - Batter Julie Owchar of Edmonton's Safeway Seals grimaces in anticipation of being hit by pitched ball thrown by Mark Boyd of the Army & Navy Cardinals during Alberta Major Baseball League semi-final playoff game of August 16/1968