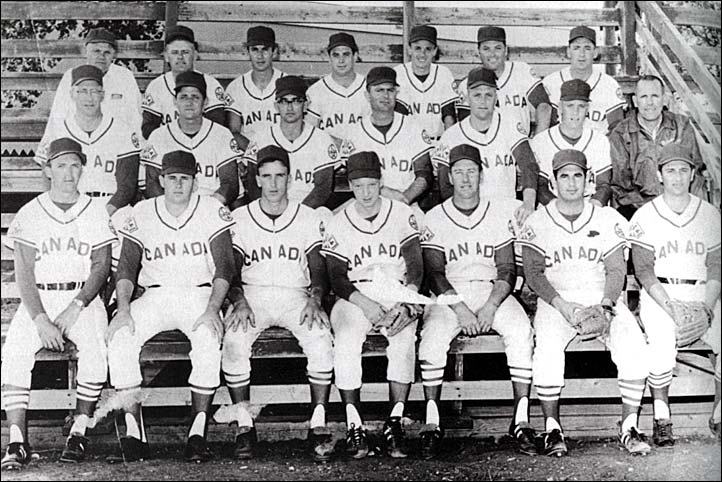 Front Row (left to right): Gerry MacKay, coach (Brandon), Bob McKillop (Kitchener), Cliff Seafoot (Riverside), Maurice Oakes (Brandon), Gene Cory (Riverside), Phil Doiron (Moncton), Larry Bachiu (Regina).
Centre Row: Gladwyn Scott, coach (Carman), Irv Doerkson (Unity), Ken Ewasiuk (Edmonton), Ed Tanner (Edmonton), Bob Hunter (Transcona), Lane Jackson (Kindersley), Don Sumner (Brandon).
Back Row: Joe Zeman, manager (Saskatoon), Al Robertson (Hamiota), Ron Smith (Kitchener), Larry Wilson (Hamilton), Tom McKenzie (London), Cam Hurst (Transcona), Glennis Scott (Miami). Missing from the picture - Ross Stone (Unity), Ron Stead (Guelph).
Photo from Wheat Province Diamonds