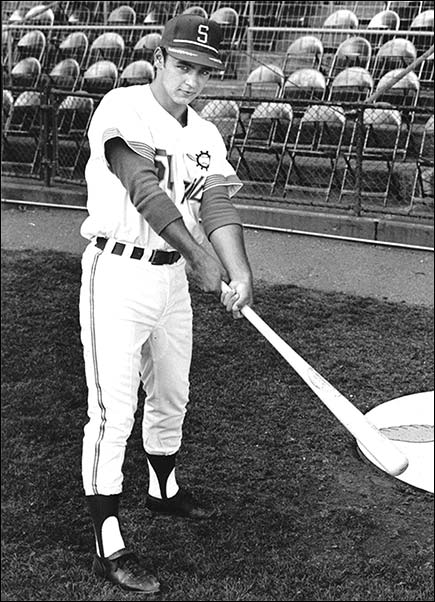 Left - Wayne Dye as a 16-year-old getting a tryout with Seattle of the Pacific Coast League.
The talented athlete was a baseball and hockey star, who copped the Most Valuable Player Award in the Okanagan Mainline League as a teenager in 1969.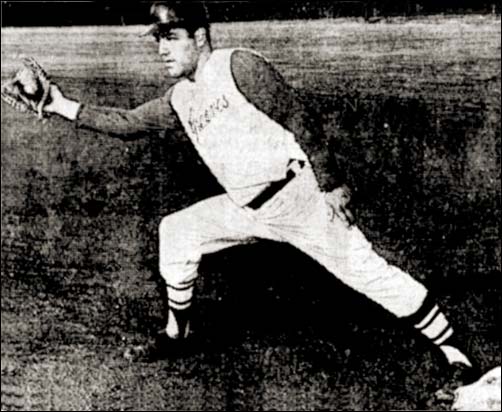 Les Brice, pitcher-first baseman, is one of 16 named to the Victoria All-Star team which will compete for the provincial championship and a slot in the Canada Summer Games in Halifax.
[Photo by Irving Strickland]
1969 opening night action at Trail's Butler Park. "Rocky" Cull of Rossland Capilanos takes a cut at an offering from Trail Smoke Eaters pitcher "Whitey" Paugh. Trail catcher is Al Richards. Waiting to bat in on-deck circle is Rossland's Bob Profili.