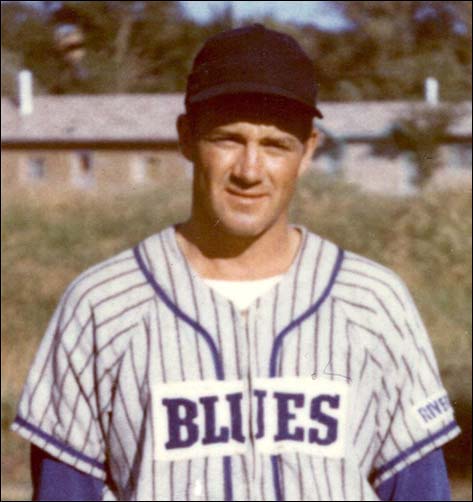 Barry Moffatt
Riverside Blues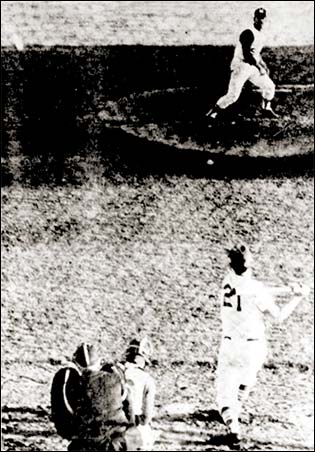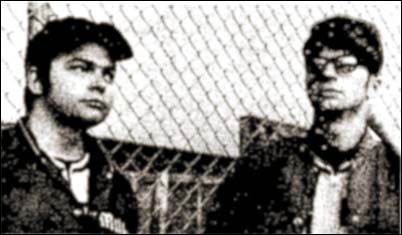 Above - Richard Hildebrandt (left) and Rick Hefford two of the main cogs in Steinbach's 7-4 win over CUAC to snap a seven-game losing streak. Hildebrandt tossed a five-hitter and Heffort led the attack with four hits.
A new team in the Manitoba Senior League East, the Steinbach Millers started off slowly dropping their first six games before catching fire and finishing the season by qualifying for the playoffs with 12 – 10 won-lost record. Above photo taken after their first win on June 17th against the Winnipeg CUAC in the Manitoba capital.
Left - Brandon Cloverleaf shortstop Bill Chapple delivers a run-scoring single in the bottom-of-the-ninth inning which plates Bob Wilson with the winning run in game six of the 1969 MSBL west finals. Brandon won the game 4 to 3 and the series four games to two. The Hamiota Red Sox pitcher delivering the fateful pitch is righthander Glennis Scott. His batterymate is catcher John Wright. Chapple was the RBI leader during the MSBL west regular season.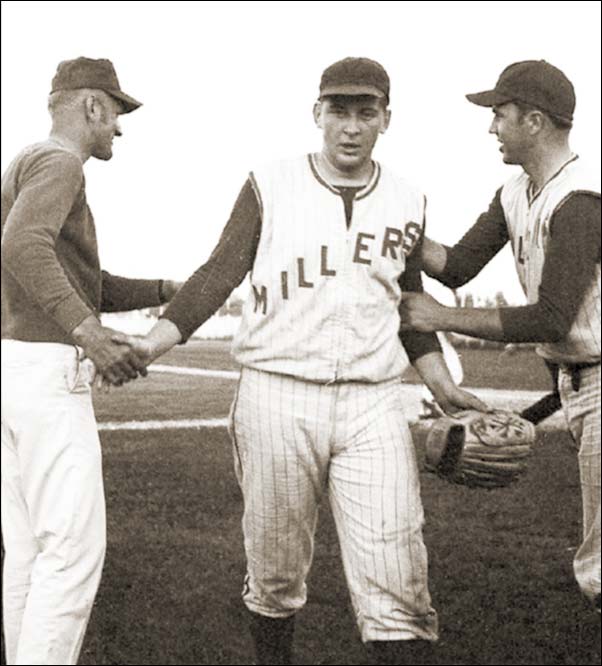 Coaches Wally Rempel and Dennis Guenther of the Steinbach Millers congratulate pitcher Ron Funk after another victory during the 1969 season.
Photo from the Steinbach Carillon