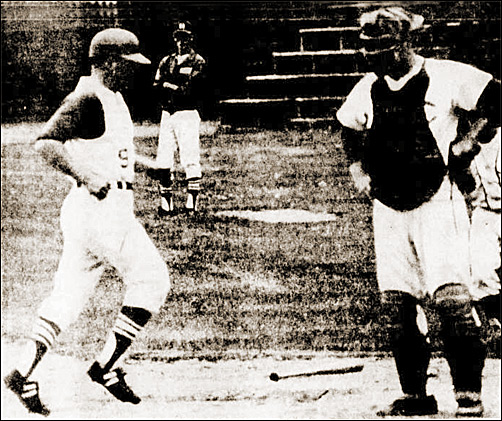 Brandon catcher Maurice Oakes (right) watches Hamiota's Lynn Caldwell trot home to score the first run of a playoff game at Kinsmen Stadium. Caldwell scored in the fourth inning on a costly double error. However, Oakes and the Cloverleafs had the last laugh scoring three in the eighth inning to win 3-2.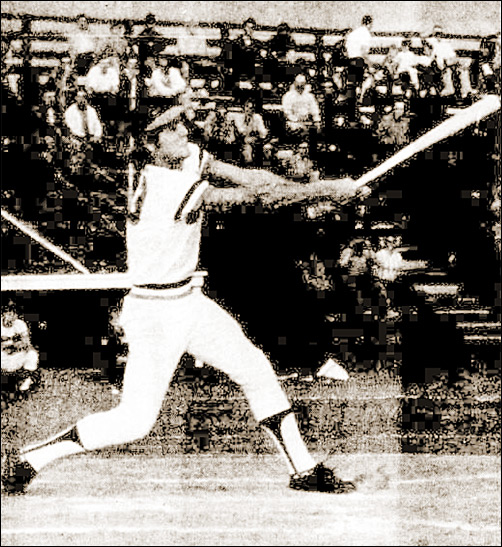 Bill Cook, centre fielder of the Minot Merchants takes a big cut and gets a single in a game against Brandon at Kinsmen Stadium.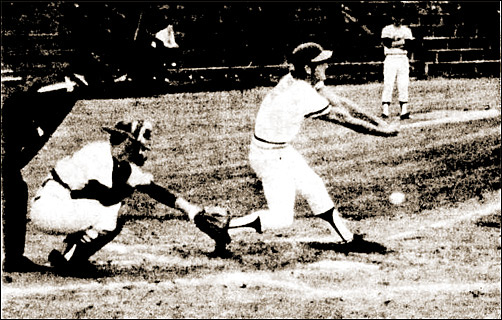 Brandon catcher Maurice Oakes waiting for a big curve ball from Cloverleafs hurler Bob Thompson that eluded Minot hitter Bill Cook.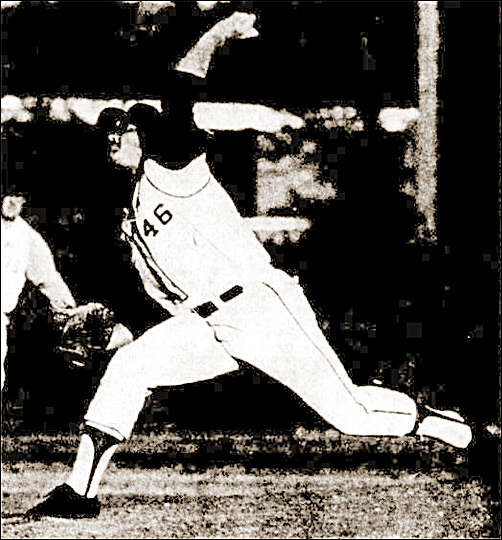 Virden left-hander Larry Sheppard, an import from California, showing his mound form. Shepherd was one of the best pitchers and hitters in the league.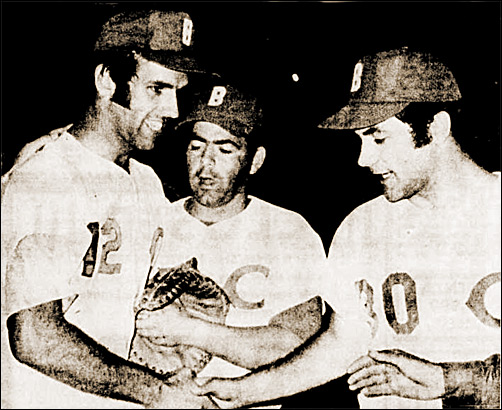 Brandon's Bob Thompson gets congratulations from first baseman Dennis Wiebe (centre) and Roy McLachlan after the right-hander had pitched the Cloverleafs to a 5-1 playoff win over Minot Merchants.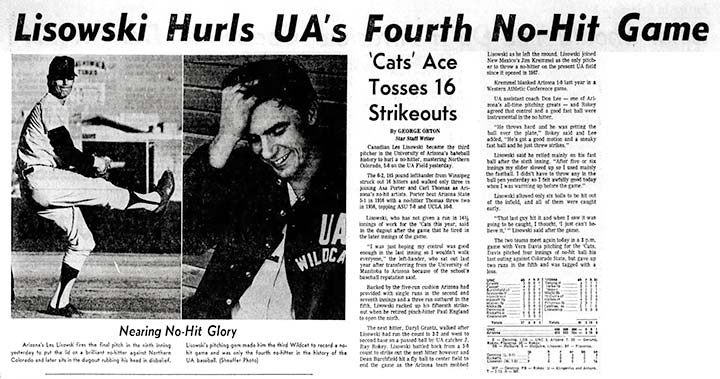 March 22nd, 1971, Les Lisowski, pitching in US college ball for the University of Arizona tossed a no-hitter with 16 strikeouts as Arizona beat Northern Colorado 5-0. He was back in Manitoba for the summer to pitch in the Manitoba Senior League.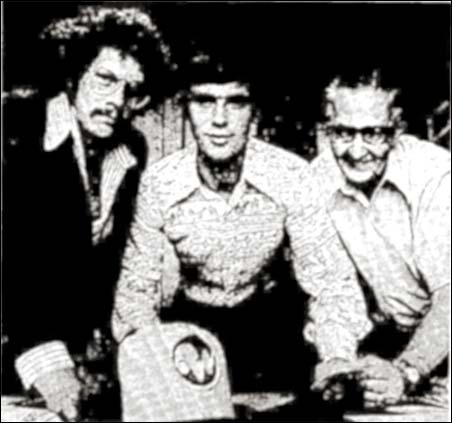 It's a proud moment for Les Lisowski, 21-year-old left-hander, as he signs his first pro contract with the Montreal Expos witnessed by John McHale Jr. (left), business manager of the Winnipeg Whips, and Expos area scout Fred Parnell (right).
Lisowski would pitchfor the South End Sioux of the Manitoba Senior League East in the summer of 1971.

Ellis Woods of the Hamiota Red Sox slams a single against the Brandon Cloverleafs.