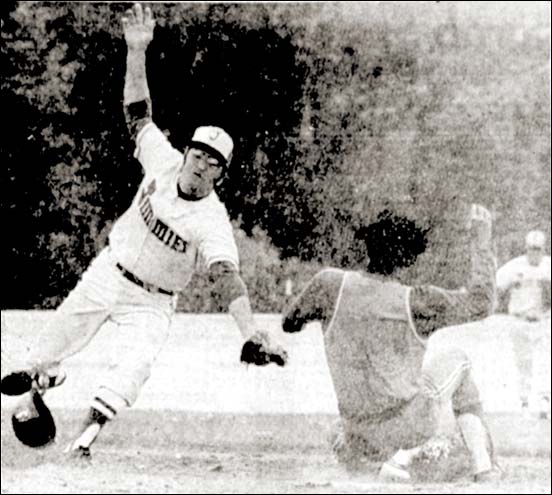 Calgary Jimmies John Elick misses picking off Irv Homs of Red Deer after a line drive.
[Photo by Calvin Caldwell, Calgary Herald, July 26, 1973]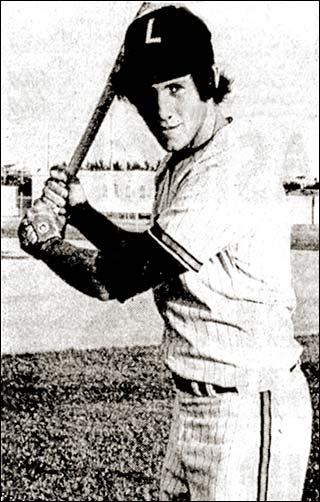 Left - Shortstop Marty Maxwell of the Lethbridge Lakers is being touted as the top pro prospect in the Alberta Major Baseball League.
Maxwell, 19, a Lethbridge native, is highly regarded by Laker manager Ron Taylor, the ex-pro who will have his charges in the chase for top money at Foothills Stadium in Calgary in the major tournament this weekend. [Calgary Herald, July 26, 1973]
Right - earlier Maxwell had been selected as the Most Valuable Player of the Lacombe Tournament.
Below - Opposing managers in the Alberta Major League, Orv Franchuk of the Edmonton (Capilano Motor Inn) Tigers (left) and Wally Waddle of the Edmonton (Block Bros.) Blockers. [Edmonton Journal, May 24, 1973]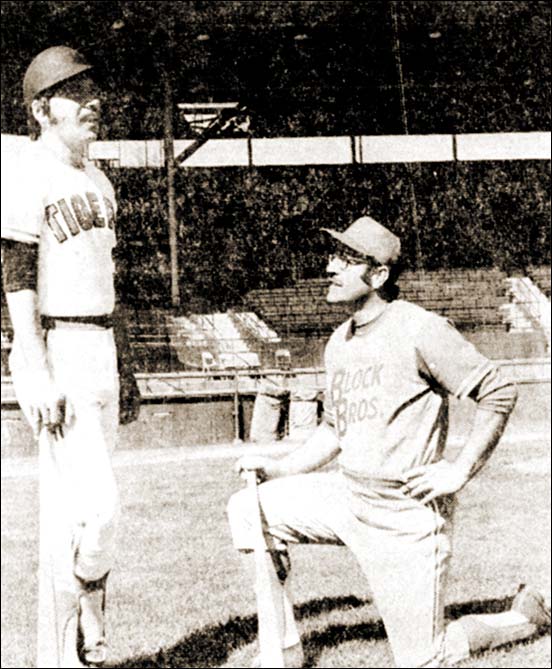 Below lkeft - At the Lacombe Tournament, the Red Deer Generals couldn't even steal a win. Irv Homs sliding under Kindersley shortstop Al Saisi (3) stole three bases, had two hits and drove in a run but it wasn't enough.
Below right - Wayne Commodore of the Lethbridge Lakers set a Lacombe record with four consecutive home runs.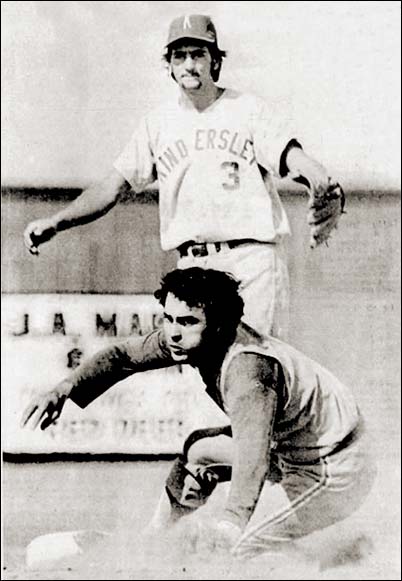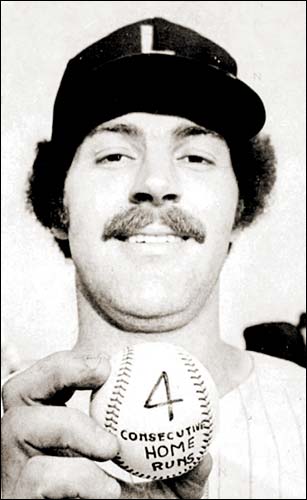 Below - Calgary's Rich Meily slides safetly into second base with a steal in the eighth inning. Red Deer's Rook Barton (15) and Ken Nelson await the throw from catcher Nick Testa.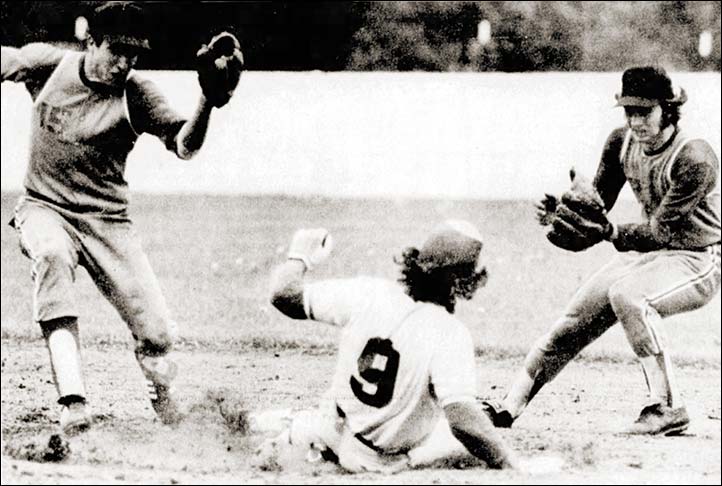 Below left - Righthanded pitcher Steve Purcell of the Edmonton Blockers delivers a pitch in a game against the Red Deer Generals. Below right - Catcher/baserunner Lorne Niven of the Edmonton Tigers, blowing bubbles while at first base.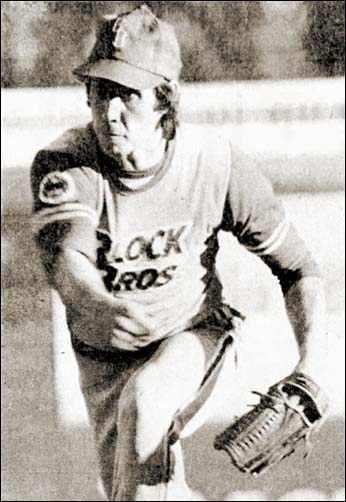 JBelow - Another steal in the books. Red Deer Generals' Roger Pozzo starts his slide in a successful steal attempt while Giants' shortstop Dave Edson awaits the throw from catcher Joe McCauley.