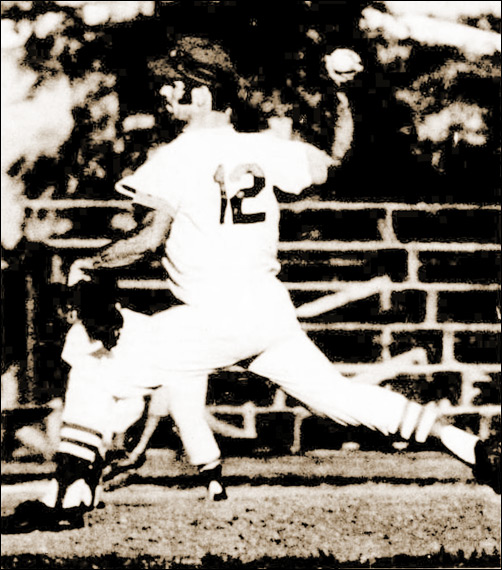 Right - Bob Thompson of the Brandon Cloverleafs.
Below - Dave Rottman was a star on the mound and at the plate leading the Manitoba Senior League East All-Stars to a 7-0 victory over the West Stars at Kinsmen Stadium at Brandon.
Rottman fired a six-hit shutout and knocked in the winning run with one of three singles.
The teams were competing to represent Manitoba in the Canadian championship to be held in Edmundston, New Brunswick.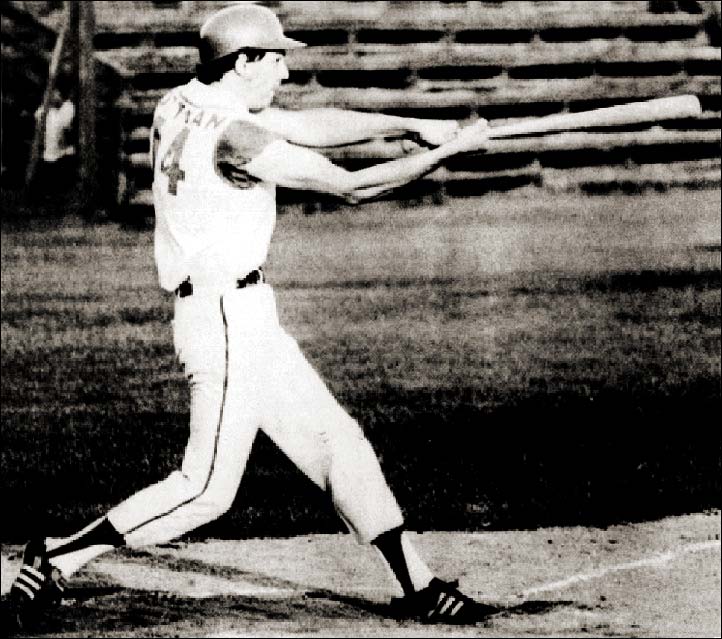 Below - Rick McFadyen of Brandon hustles across home plate with the tying run, much to the delight of teammate Dave Bender (15) and the disappointment of Dauphin's Vern Nickel (16) and Lyle Gallant (13). Later in the eighth inning, Bender stroked a single to score Bill Chapple with the winning marker.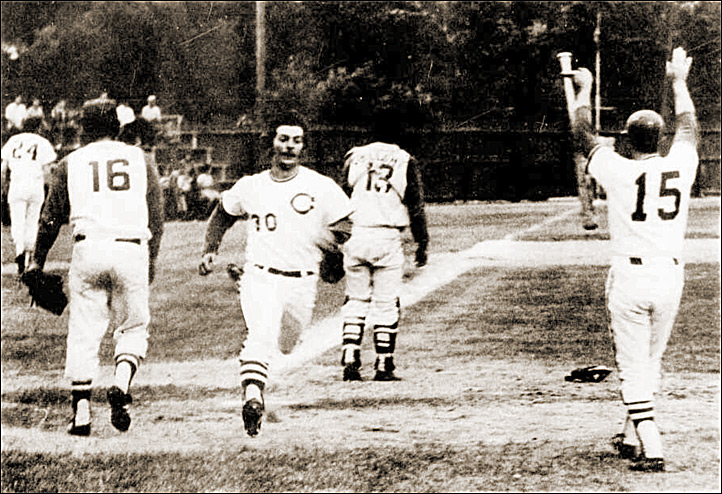 Below - Grant Everard (4) and Bill Chapple (31) get Barry Jamieson (16) in a hot box in the Manitoba Senior League All-Star game at Kinsmen Stadium at Brandon. (Brandon Sun, July 18, 1973)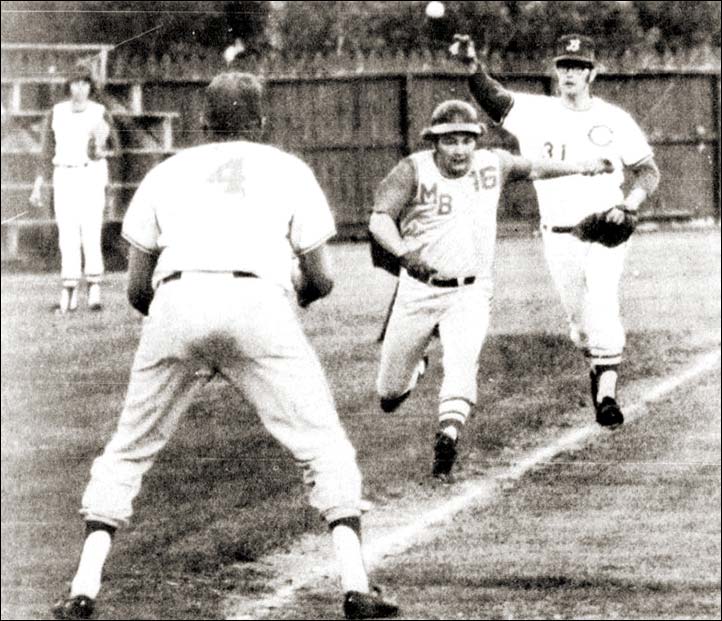 Below left - Bunt goes foul. Souris Cardinals' Brian Moffatt attempts a sacrifice bunt in the fourth inning of the opening game against Virden Oilers. It was unsuccessful but Moffatt reached base later on an error and the Cards went on to win 3-2.
Below right - A nail biter. Cards' manager Don Hunter has a few anxious moments while viewing the action between his Souris team and the Virden Oilers. No doubt fire-balling pitcher Bruce Bremer of the Oilers had something to do with Hunter's anxiety.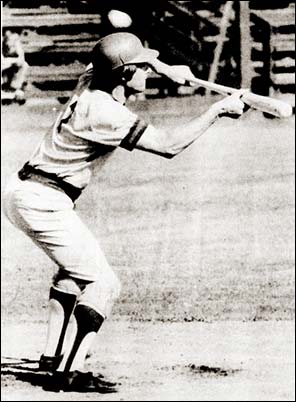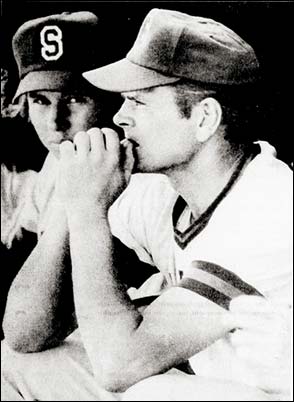 Will he make it? Yes. Riverside's Bob Williamson reached first safely on this play in the first inning against Brandon. Williamson had put down a well-placed bunt. Waiting for the ball is Cloverleaf's first baseman Dennis Wiebe. Bob Thompson of the Cloverleafs, with relief from Rick Read, shutout the Canucks 1-0.