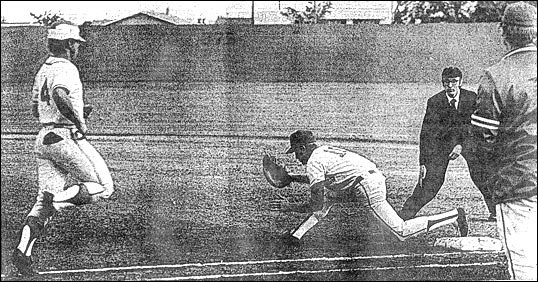 1973 action in the Northern Saskatchewan League.
Doug Wilkinson of the Unity Cardinals attempts to beat out an infield ground ball as Saskatoon Commodores' first baseman Gary Brandon stretches for the throw.
Below left - Randy Munch of the Saskatoon Commodores checks his swing on a high and outside offering from North Battleford Beavers' pitcher Vince Rucobo. Right - Saskatoon Commodores' runner Gord Johnson scores a run as teammate Randy Munch watches the play at home plate.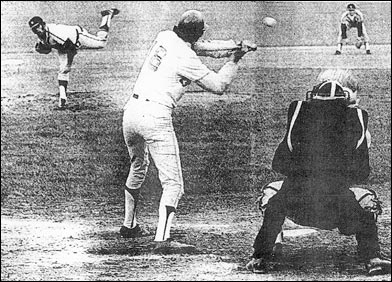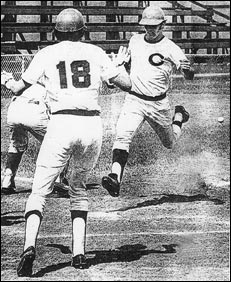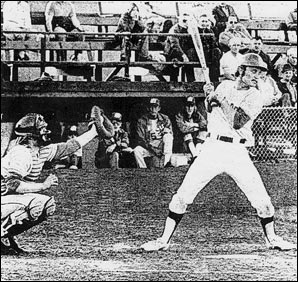 Above left - Catcher Lee Von Hagen of the Saskatoon Commodores prepares to tag out baserunner Rick Johnston of the North Battleford Beavers at home plate as Beavers' batter Tom Sallaway watches the play develop. Right - Saskatoon Commodores' batter Al Mitchell backs away from an inside pitch thrown by Eston Ramblers' pitcher Tim Sipe. Stretching for the ball is Eston catcher Rick Morrice.