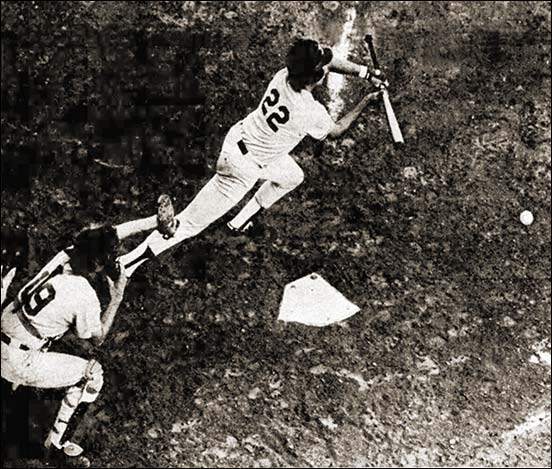 All choked up - Don Archer of the Burnaby Auroras bunts Bill Henry along to second as Metro Host catcher Bill Gurvich looks on in the BC Senior Baseball Championship opener Friday at Capilano Stadium.

Henry later scored the deciding run on Ted Springenatic's double to give the Auroras a 2-1 triumph.
(Dan Scott photo, Vancouver Sun, August 3, 1974)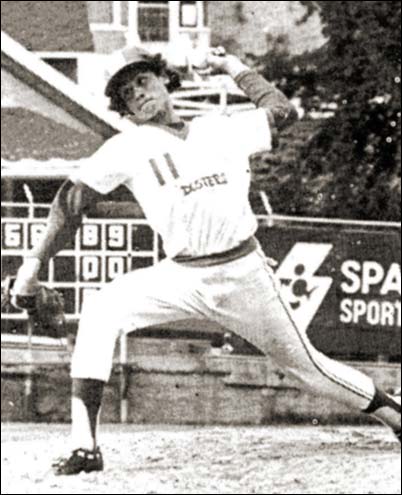 Right - Southpaw Perry Lychak of the Edmonton Dusters during the Trail, BC, International Tournament in July.
Lychak, had just turned 15 a few months before.
He later played US college ball at Indiana State University before a five year career in the Toronto Blue Jays farm system.
In a career highlight, Lychak fired a three-hitter to beat Cuba 2-1 in Intercontinental Cup play in 1981. It was the first loss in five years for the defending champions.
Below - A few members of the Selkirk Selects hamming it up for the camera between games of the 1974 Trail International baseball tournament. (L to R) Pat McLaughlin, Dick Necker, Dave Baines, Neil Paolone, Marty Hufty. The Selects were in the Babe Ruth age grouping, up to 18.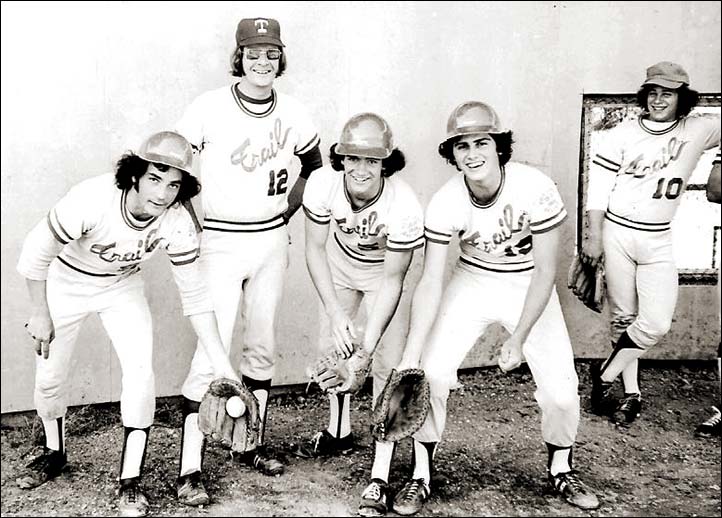 .

Mike Finlayson, 20, of Victoria signs a professional baseball contract with the Montreal Expos as his father, Cliff, looks on.
Finlayson played the last two seasons with Fraser Arms in the Western International League after attending Green River college in Auburn, Washington.
He's to report to Daytona Beach, Florida, and play in the Florida Instructional League.
Finlayson was signed by Wayne Norton, Canada's national baseball coach and an Expo scout. (Victoria Times photo by Irving Strickland)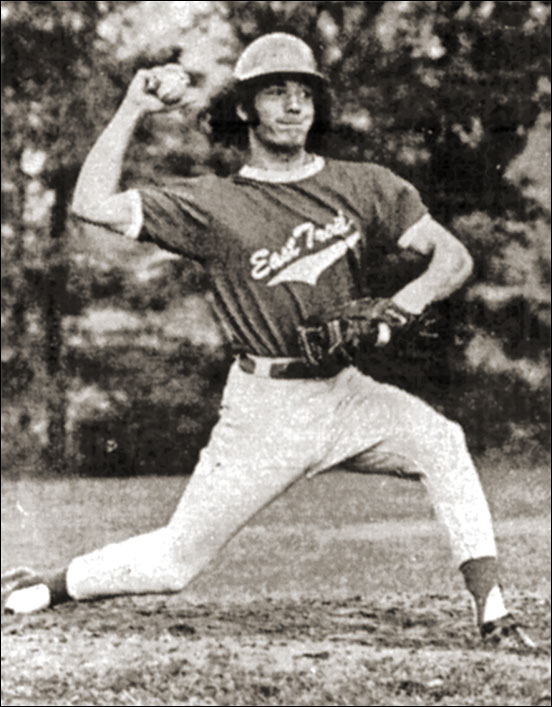 Right-hander Pat McLaughlin went the distance as East Trail defeated Nelson 7-2 in Senior Babe Ruth ball and moved into the Selkirk Senior Championship against Beaver Valley. (Bill Turner photo)