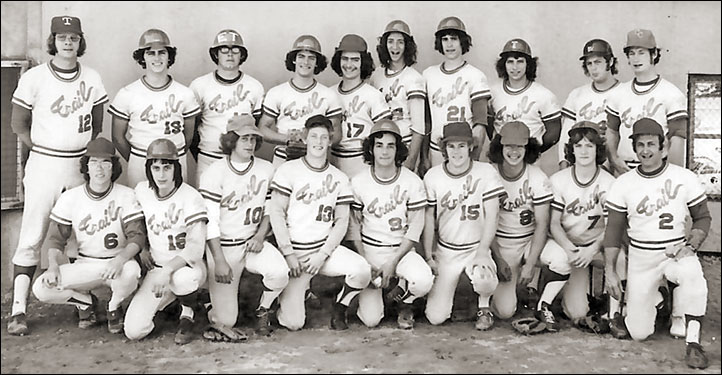 Back row (L-R) - Dick Necker Coach, Neil Paolone, Terry Taranoff, Dave Baines, Gerry Hollett, Rob Volpatti, Allan Pastro, Mike Mukanik, Russ LaFreniere, Don Szilagyi Coach
Front - Randy Bursaw, Chris Vlanich, Marty Hufty, Ed Wilcox, Pat McLaughlin, Larry Reid, Jamie Hawthorne, Mike Mondin, Lou DeRosa Manager. Missing - Brian Solberg, Art Mercer Coach-Trainer.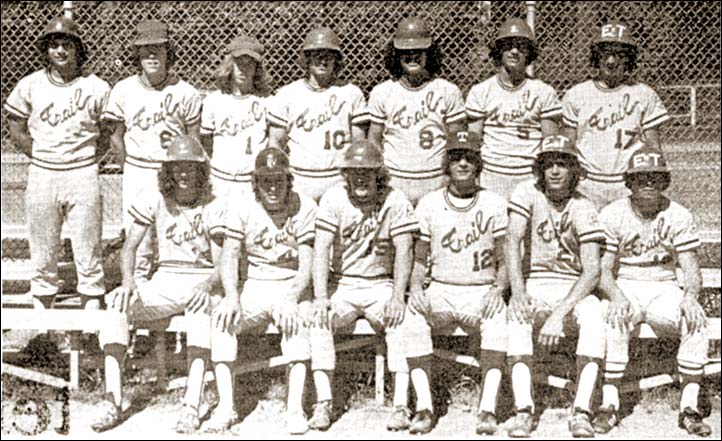 Members of the Trail International Tournament champions, the Trail Selkirk Selects.
Back Row (L to R) Mike Mukanik - Randy Bursaw, Brian Solberg, Marty Hufty, Jamie Hawthorne, Dave Baines, Gerry Hollett
Front Row (L to R) - Robert Volpatti, Russ Lafreniere, Larry Reid, Dick Necker (coach), Al Pastro, Terry Taranoff

Missing – Lou DeRosa (manager), Mike Mondin, Pat McLaughlin, Eddie Wilcox, Chris Vlanich, Neil Paolone