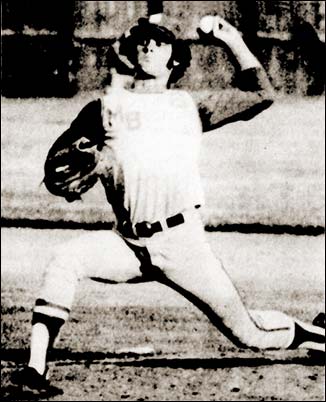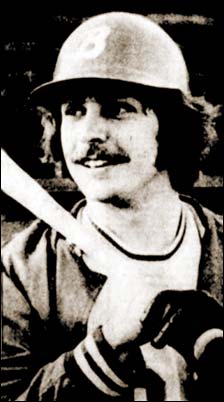 Above left - Steve Stahlheber (left) of the McAuley Blazers was among the imports in the Manitoba Senior League. He made a good first impression teaming with Jon Langston to throw a no-hitter in his first appearance. Stahlheber went eight innings and Langston worked the final frame. The pair came to the Blazers from the college program at Long Beach State in California.
Above right - Rick McFadyen of the Brandon Cloverleafs a major force with the club whether pitching or hitting.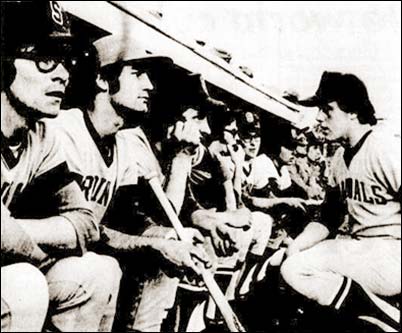 Left - Dwayne Kirkup (right) of the Souris Cardinals seems to be issuing instructions to his tammates Thursday at Kinsmen Stadium during fifth inning action against Brandon. However, the raw rookie just happened to be caught in the pose by the photographer of the Brandon Sun. On the bench for the Cards (L-R) Garry Davidson, John Dell and Brian Moffatt.