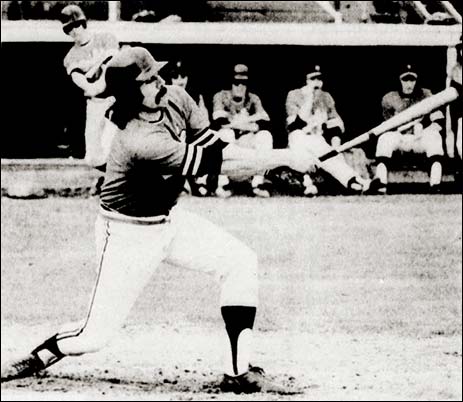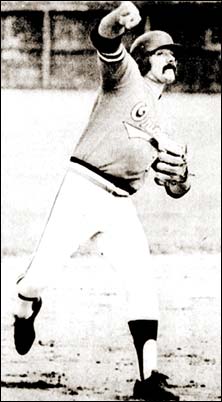 Above - Hockey star Ron Low displaying his baseball talents with the Binscarth Cardinals. Below - In the All-Star game at Virden, Riverside's Don Williamson safely steals second as the throw to Deryl Ortynsky sails high.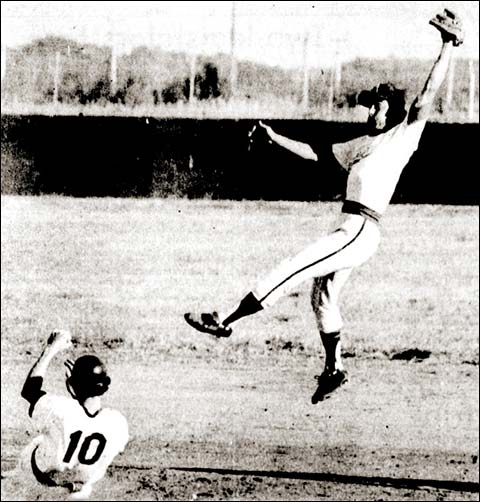 Below - two of the top hurlers in the history of Manitoba Senior Baseball, Grant Everard (left), mainly with Riverside, and Rick McFadyen (right) mainly with Brandon Cloverleafs.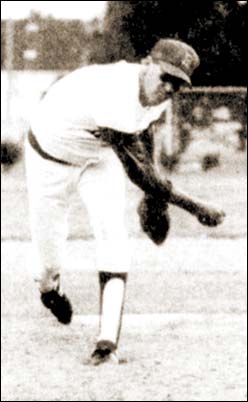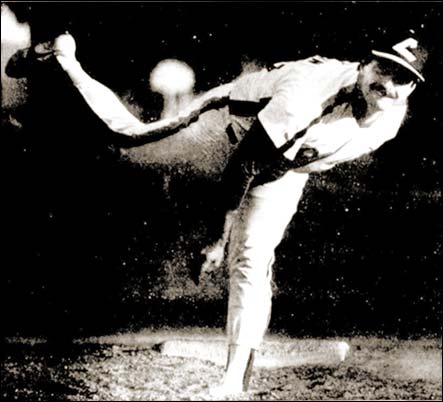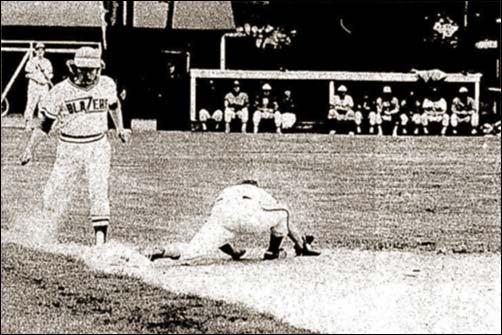 McCauley's
Terry Lynd
is close but ...no cigar ... as first baseman
Dennis Wiebe
of Brandon Cloverleafs gets the throw in time for the out.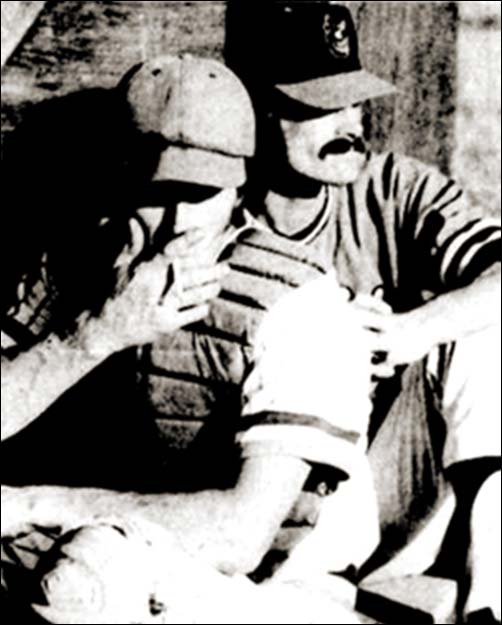 Dale Lowes of McAuley Blazers, catcher for the North Division in the MSBL All-Star game at Virden, takes a smoke break during the early innings of the 15-15, six-inning game.
Bruce Bremer appears to be the player with him in the photo.
McAuley pitcher Jon Langston extends his arm just enough to tag Hamiota's Brent Montague on a play off a soft grounder. McAuley edged the Red Sox 5-4 in the playoff encounter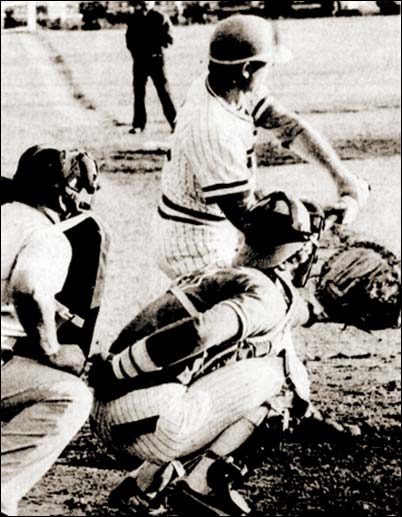 Jerry Coppicus, the designated hitter for McAuley, gets set to swing against Hamiota's Glennis Scott while catcher Bob Young awaits the pitch. Coppicus, who managed a single in three trips, is considering retirement. The 38-year-old veteran couldn't pick a better time as the Blazers won their first MSBL crown defeating the Red Sox 6-1.