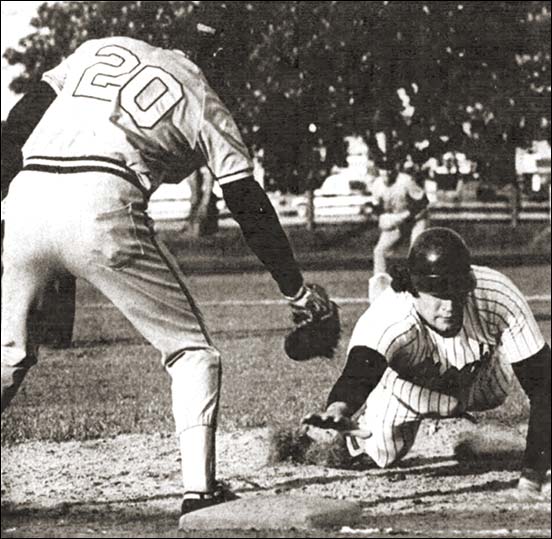 Pacific Metro Baseball League action.
Diving too late, Ron Turner of Vancouver Pharaohs is tagged out by Keith Frew the first baseman for Richmond Fraser Arms.
The Arms downed the visitors 7-6.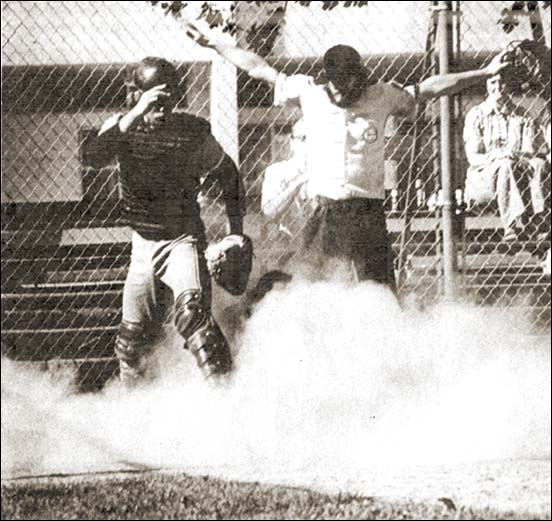 Fraser Arms catcher Tom Craig looks for the ball and the runner as the umpire gives the safe sign and another run goes on the board for the Vancouver Pharaohs.
The Pharaohs emerged with a sweep of Sunday's double-header at Brighouse Park.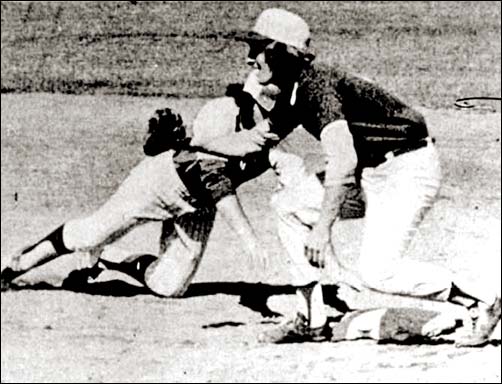 Ken Brodyk of the Nanaimo Harewood Sports Royals dives back to first base.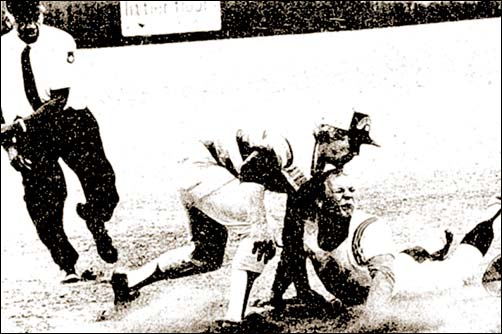 Prince George All-Star Wayne Ward grimaces as he slides into third base in action at the BC Senior Championships. Ward was ruled safe as John Booth couldn't handle the relay but recovered in time to throw Ward out at home just seconds later. Quesnel lost to Prince George 8-7 to be eliminated from further play.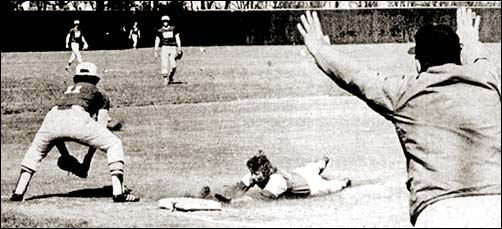 Pete Caljouw of Harewood Sports Royals gives the OK sign to Gord Dumont, who barrels into third base just the same.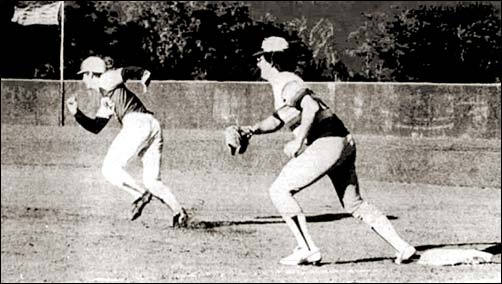 Dan Rogers of the Mid-Island All-Stars is off and running in a steal of second against Alberta. He was the team's top hitter going three-for-four

Rick Neff of the Royals rounds third and heads for home.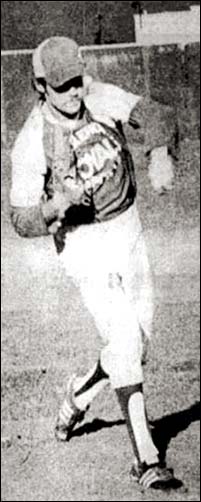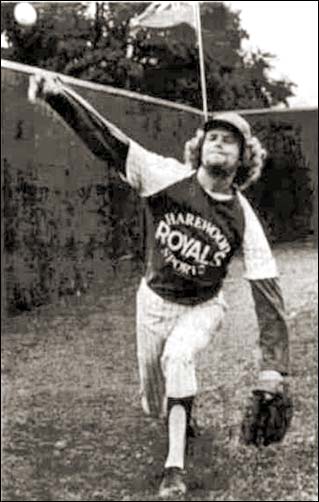 Left - Al Hill of the Mid-Island All-Stars pitching at the Western Canada
Right - Paul LeBlanc kept the Mid-Island All-Stars in contention in the tournament hurling the 10-4 win over Saskatchewan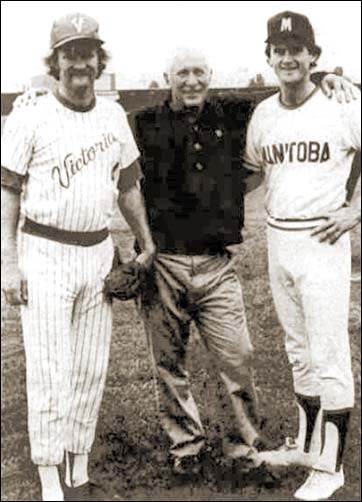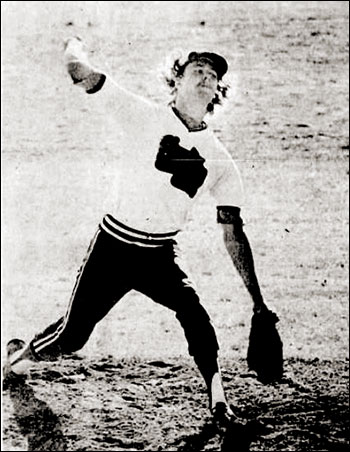 Above left - Family reunion - the Lister family had a reunion at the Western Canada Senior Amateur Baseball Tournament. Gerry Lister, left, was on the BC Champion Victoria roster as a pitcher while brother Eric Lister was on the Manitoba champions, also as a pitcher. Father Jerry Lister journeyed up from Victoria to take in the action.
Above right - Paul LeBlanc pitching for the Nanaimo Souther 68ers. Nanaimo swept the best-of-three Mid-Island Senior final from Port Alberni, 5-3 and 6-0.
Jack Kelly of the New Denver-Silverton Twins slides home safely past East Kootenay Angels catcher Bobby James.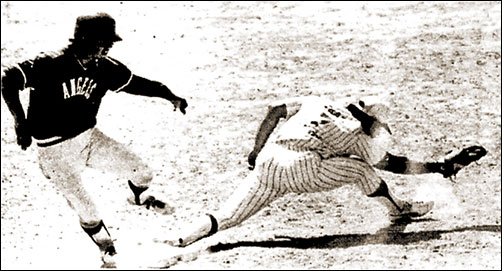 Southpaw first baseman Mike Mukanik of the Trail Hotelmen stretches for the throw in a close play at the initial sack in a 1978 Kootenay International Senior Baseball League game at Butler Park against the East Kootenay Angels. Identity of East Kootenay runner is unknown.