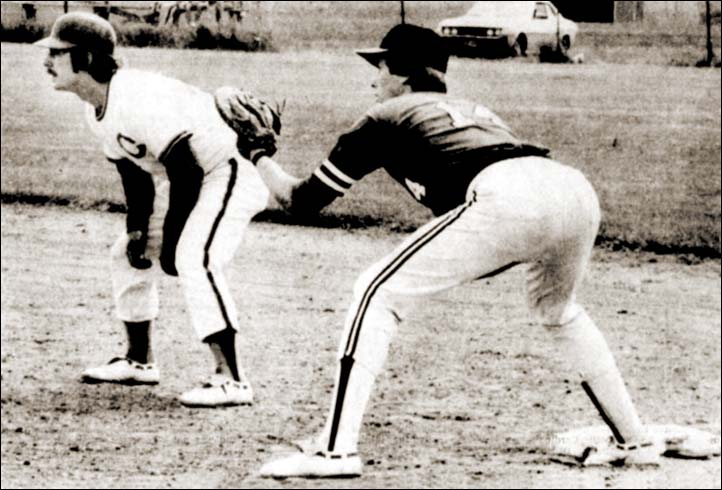 Rod Fallis of Binscarth, with the glove, hoping for a pickoff of Brandon's Rick McFadyen.
Above - Wes Coulson, number 13, stretches to grab a throw from Hamiota Red Sox shortstop Mike Labossiere to get Brandon's Dale Harvey who races down the line.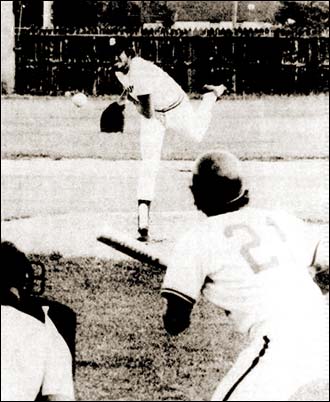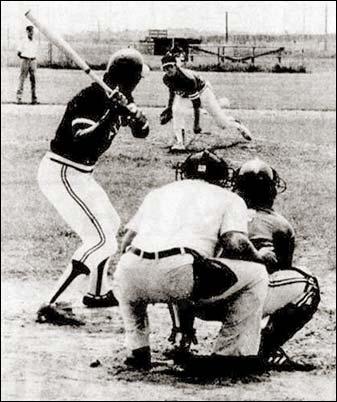 Above left - Left-hander Jim Deaver of the Grandview Lakers offers to Brandon Cloverleafs' rookie Grant Griffith in Manitoba Senior Baseball League action at Kinsmen Stadium. Griffith looks ready to try and lay down a bunt.
Above right - Stan Furman of Souris, a South Division All-Star, awaits a pitch from North All-Star Gerry Falk of the Binscarth Orioles. Chuch Lang of Binscarth is the catcher. North won the contest 8-1.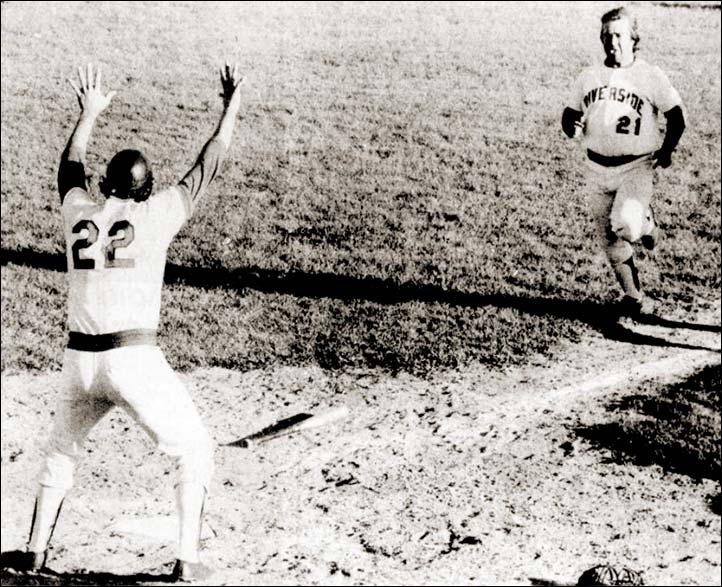 Riverside Canuck's Greg Cameron scoring the game's opening run in a 14 to 1 game five blowout against the Binscarth Orioles. No.22, Dale Hunter signals to Cameron that it isn't close, no slide necessary.

Brandon's Roy McLachlan swings at an offering from Neepawa's Brent Hansen.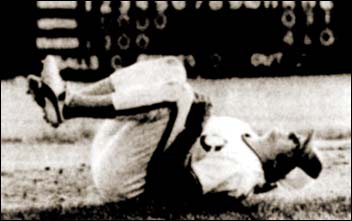 Brandon pitcher Rick Hlady writhes in pain after being struck by a Dave Marabella line drive.