The opener of the 1979 season in Prince George & district, the Northern BC Interior League.
The Labatt's baseballers picked up where they left off last year in Prince George senior baseball, taking a 7 to 5 win over Mountain Truck Service in kicking off the new season. Omer Gascon pitched the win for the defending champions while Ted Eberle (left) took the loss.
.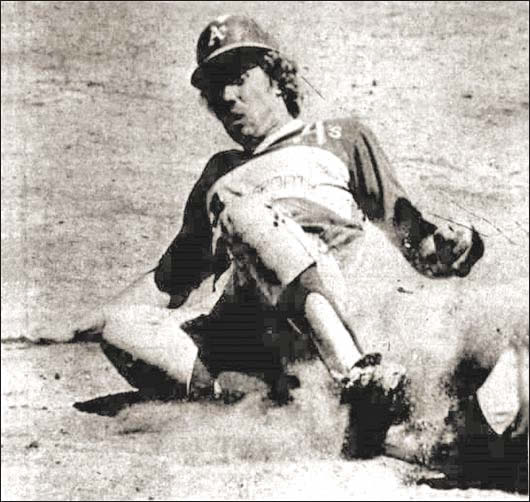 In the Mid-Island Senior League, Gordie Dumont of the Nanaimo Discosport A's slides safely into third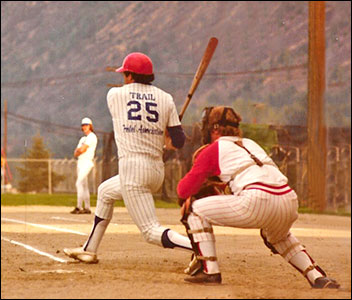 Hitting from the left side, Steve Como (#25) of the Trail Hotelmen takes a swing.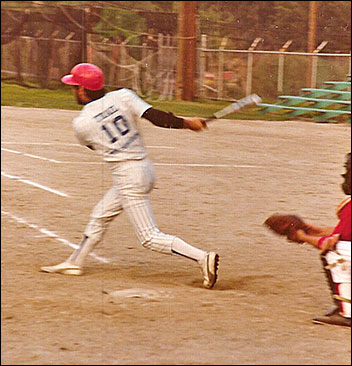 Catcher Gerry Hollett (#10) of the Trail Hotelmen bangs out a double.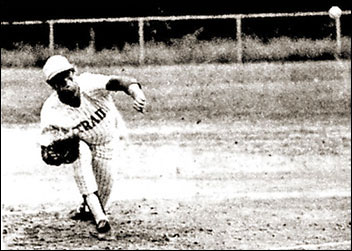 Southpaw chucker Ken Umbarger of the Trail Hotelmen unleashes a pitch in the Kootenay International Baseball League semi-final playoff encounter with New Denver-Silverton Twins.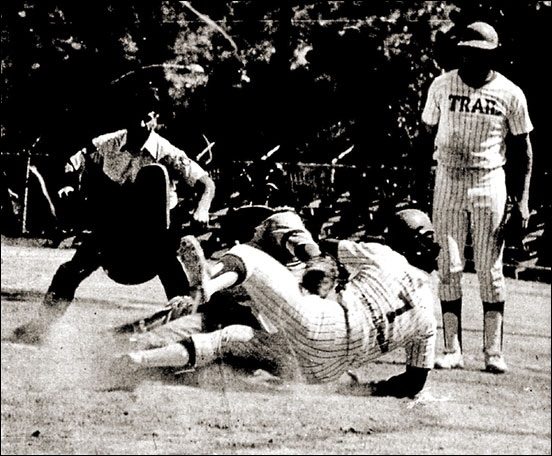 Mukanik collision - home plate collision involving Trail Hotelmen baserunner Mike Mukanik and Republic Gold'n'Sawdust catcher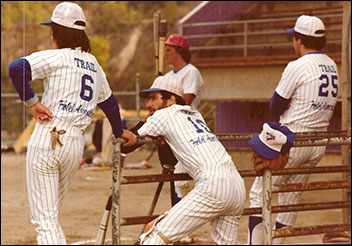 Teammates Pat Vlanich (#6), Gerry Hollett (#10), Tim Hamilton (with red batting helmet) and Steve Como (#25) of the Trail Hotelmen watch the action developing on the diamond at Butler Park.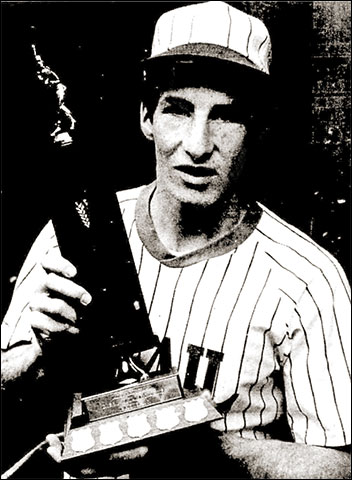 Playing–manager Art Mercer of Trail Hotelmen with the Walt Thring trophy after winning New Denver tourney.

Below - On-field scene at completion of August 1979 KISBL playoff game in which the Trail Hotelmen had just defeated the Republic Gold'n'Sawdust. Identifiable Trail players from (L to R) are Rick Babcock (#8), Art Mercer (#11), catcher Gerry Hollett (#10), winning pitcher southpaw Ken Umbarger (second from right) and Pat Vlanich (far right).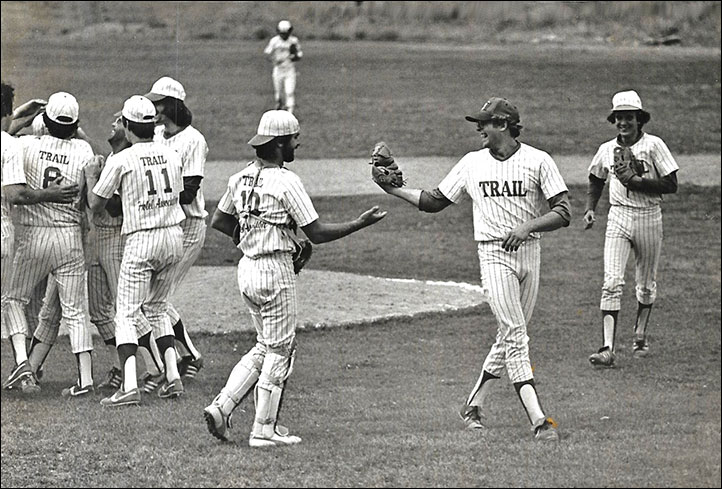 In British Columbia, there's been a long history of top level ball in the interior, including the Okanagan,
north to Kamloops.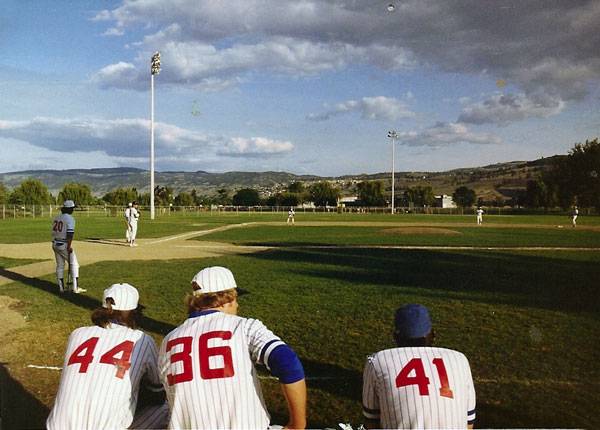 Steven Travers (# 36 above) came out of the University of Nevada to become an ace starter
for the Kamloops Brewers in 1980. The photo is of the Kamloops stadium. Travers went 9-3
with an ERA of 1.93 and was named the top pitcher in the Kamloops International Tournament.
Travers later became an accomplished author.