Above left - Pat Jarvis, one-armed pitcher of the Calgary Spikes, at the plate. Right - Pat Jarvis on the mound.

Below - Calgary Cardinals' Craig Spangler is welcomed at the plate following a two-run homer.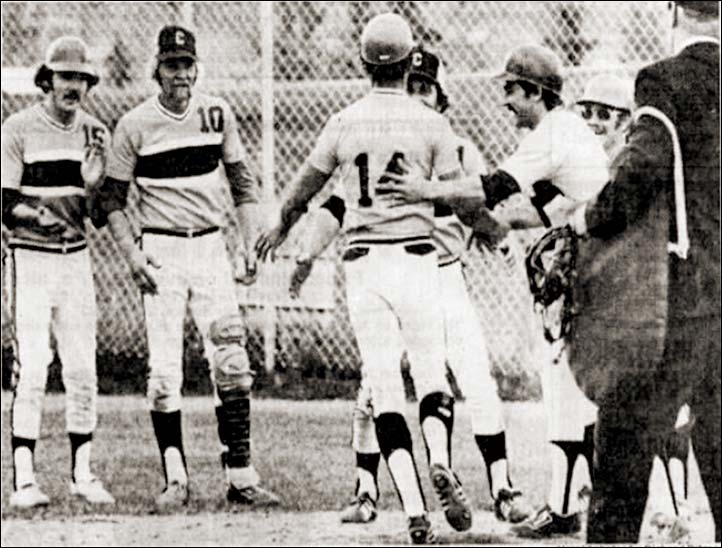 Below left - Calgary Cardinals' Doug Brevick. Below right - Barrhead Blue Jays' Steve Moberly crosses the plate after smacking a solo homer.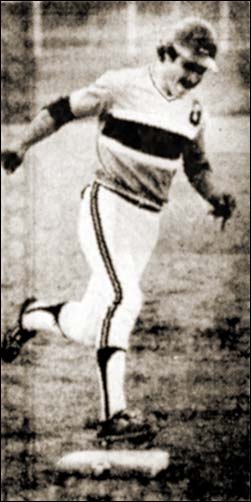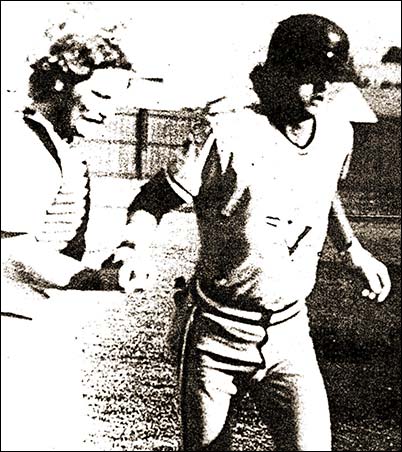 Below - Steve Moberly of the Barrhead Blue Jays fouls off a pitch in an exhibition game against the Korean National team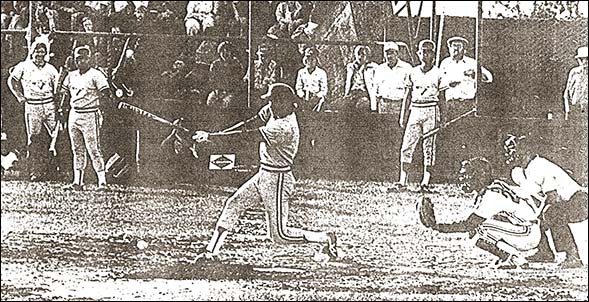 Below - Dale Tilleman of Barrhead races home to score against the Edmonton Tigers.
Below - Wayne Commodore of the Edmonton Tigers heading for home after blasting
a top of the first-inning two-run homer against the Barrhead Blue Jays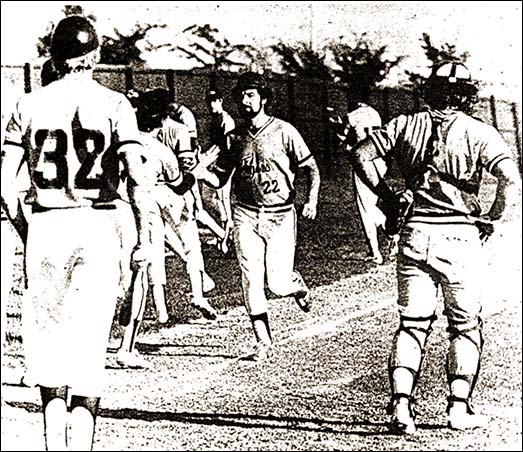 Below - Edmonton Tigers' Doug McPhail performs some baseball ballet in dodging a pitch
during the season opener at Renfrew Park. McPhail and his Tiger teammates sported new
uniforms, but it wasn't enough to dazzle the Barrhead Blue Jays who won the exhibition
game 2-1 in 10 innings. [Photo by Karen Sornberger - Edmonton Journal, June 6, 1979]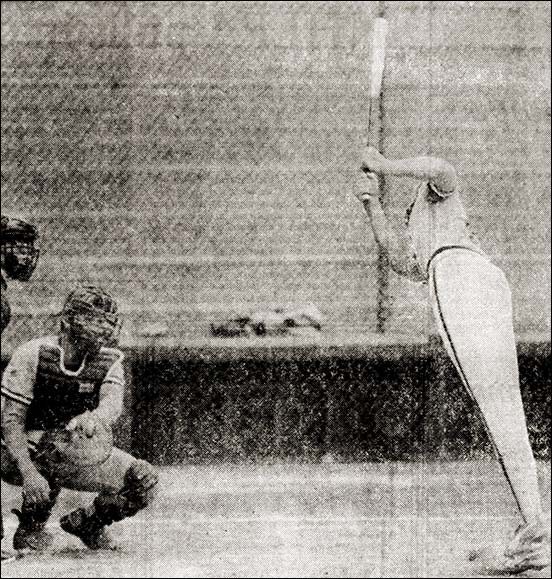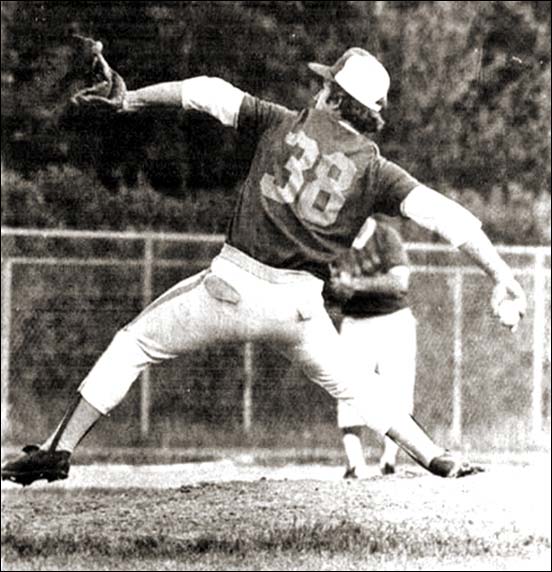 Right-hander Tom Bast of the Red Deer Border Players of the Alberta Major League.