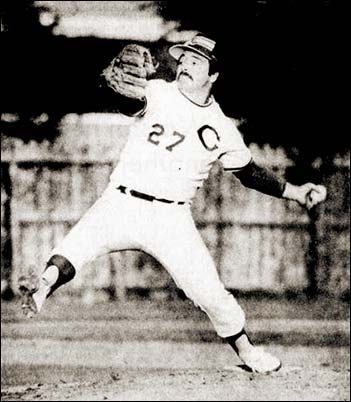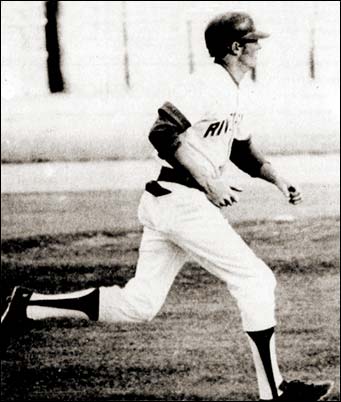 Left - Garry Keating, Brandon Cloverleafs southpaw. Right - Riverside speedster Bob Williamson.
Below - John Picone of Binscarth cracks a homer.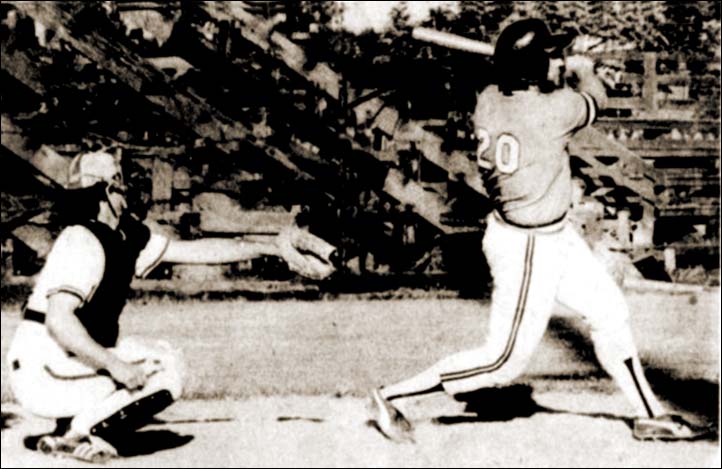 Below left - Hamiota left-hander Dennis Anderson. Right - Mark Fisher of Riverside, winner of the Triple Crown.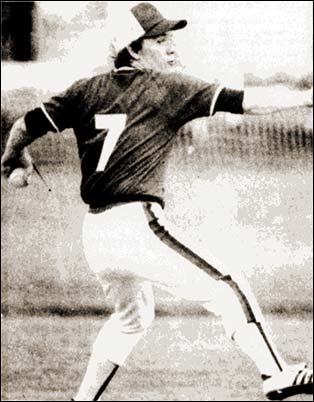 Riverside slugger Mark Fisher put on an impressive show throughout the 1979 season to lead in almost every hitting category, including best average, hits, home runs, and runs batted in. He tied for the lead in doubles and triples. The Canucks' veteran ran away with the batting crown finishing with a .513 mark.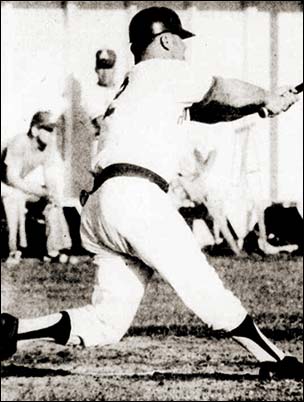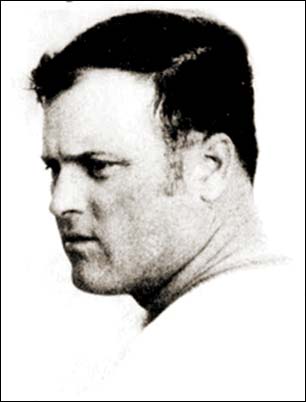 Below - Stan Furman of the Souris Cardinals charges home only to be tagged out by
Brandon catcher Ray Prysunka.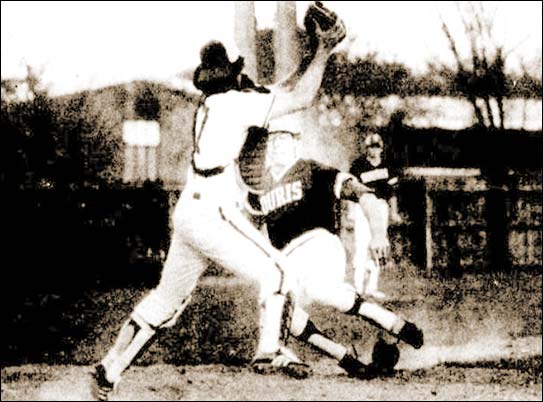 Below left - Right-hander Todd Jensen of the Riverside Canucks. Right - Marty Mason
of the Hamiota Red Sox.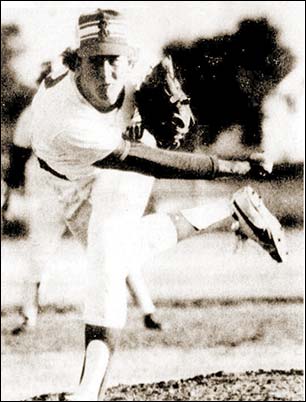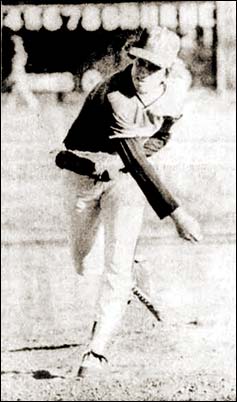 Below left - Brandon manager Roy McLachlan flashes a sign. Right - Russ Shaw Hamiota outfielder.